---
EHarmony "the brains behind the butterflies" by Albion London EHarmony s new TV campaign uses surreal humour to declare the dating website more sophisticated than its rivals. Albion created the campaign, which is its first for the brand since winning the advertising business in...
KFC "rodeo" by Bartle Bogle Hegarty KFC introduces its Great American Bites range with a TV campaign featuring a rodeo rider. Bartle Bogle Hegarty created the ad, in which a father prepares his son to compete at a rodeo tournament and...
Nivea "bring it on" by FCB Inferno Nivea has released a 60-second online brand spot for its skincare products. FCB Inferno created the ad, while AKQA developed the social media content to support it.
PeSeta and Marc Jacobs "espadrilles" by Bonaparte Marc Jacobs has teamed up with PeSeta to release a range of espadrilles in Spain and Bonaparte, the production company, has created an online film to promote the shoes. Juan Sevilla was part of the...
Public Health England "Change4Life - 10 Minute Shake Up" by M&C Saatchi Public Heath England has partnered with Disney for a campaign encouraging children to be active over the summer holidays. Disney characters appear alongside the Change4Life animations in the spots. M C Saatchi created the campaign,...
Latest video
Maurice Lévy, the chief executive of Publicis Groupe, Michael Roth, the chief executive of Interpublic, and Rémi Babinet, the...
Editor's pick

Sir John Hegarty looks back at some of the best ads created during Bartle Bogle Hegarty's 34 years and how, in its own way, each spot was groundbreaking.

Three days into his role as the international chief executive of Exterion Media - the company known as CBS Outdoor until January - Shaun Gregory is already a bit bored of the obvious questions.
The press is reviewing its relationship with the measurement body as it seeks a system for the digital age. By Arif Durrani.
Manifesto brands stand for a cause, have something to say and are ready to agitate. Phil Teer offers tips on how to be one.

The days of creative conviction leading media selection are gone, but a lot has been lost on the way, Phil Georgiadis says.
Features & Analysis

Will advertisers suffer from Omnicom Media Group's decision to pull all ads from Channel 5, David Benady asks.

In a communications world that has become increasingly multi-channelled and complex, are agencies witnessing the slow but sure decline of the advertising-only pitch? That there has been a slow reduction in the number of such contests in recent years ...
Advertising could appear on the new generation of connected devices, but an industry standard is needed. By David Benady.

There is still a long way to go before women can achieve real equality. For now, ads such as Always' '#LikeAGirl' must be applauded, Laura Jordan Bambach writes.

Some things in the media business we liked in the week up to 18 July, and one thing we didn't...

The platform's controversial 'emotion experiment' could have serious consequences for the industry, David Benady writes.

Adland has long had a mistrust of Labour. Despite the olive branch extended last week by Harriet Harman, the party's deputy leader, scepticism persists that it has truly exorcised its advertising demons. Was her appearance at the ISBA lunch confirmat...
---
Additional Information
Trending on Campaign

Forsman & Bodenfors' Björn Engström on Volvo Trucks, Van Damme and winning a black Pencil.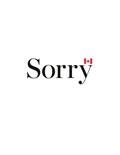 Judy John, chief creative officer, Leo Burnett Canada talks to Campaign about creativity in the Belgium and shows us an image that illustrates the country's creativity at its best.
As an art student in New York, Dave Trott befriended a future punk pioneer who understood that image was more powerful than substance.

Adlanders have been selling beer (on behalf of brands, of course) with some distinction for decades now. But are they able to brew it too? We asked the beer journalist Pete Brown to find out.

Improved consumer-centric techniques and technologies are needed to help marketers make the best use of their advertising dollars says Damian Blackden, co-founder at Device9.

Sir John Hegarty looks back at some of the best ads created during Bartle Bogle Hegarty's 34 years and how, in its own way, each spot was groundbreaking.
Promoted content

Campaign caught up with four creative chiefs in Cannes to get their views on digital out of home and its power to unleash creative potential.

How can the strategic use of data inspire businesses to be more creative? Marketers and agencies put their heads together around the Campaign table in Cannes to thrash it out.

Shortlist May/June

Campaign hosted a roundtable, in association with MediaMath, at a rooftop venue in Cannes to debate how programmatic advertising is being adopted by marketers and what that means for brands, agencies and publishers. The following is an excerpt of the...