---
St John Ambulance "celebrate like a hero" by Recipe St John Ambulance has launched an ad featuring the voice of the football commentator Martin Tyler that will run at Premier League and Football League matches and encourages fans to download the charity s first-aid...
The Guardian/The Observer "what a weekend" by Bartle Bogle Hegarty The Guardian and The Observer have released another ad under its "own the weekend" theme. Bartle Bogle Hegarty created the spot, which will air on TV and in cinemas. The spot opens with the newspapers...
George Home "autumn/winter collection" by Fallon George, the fashion brand owned by Asda, has released a TV ad to promote its homeware range. Fallon created the spot, in which people destroy their own furnishings and make it look like an accident...
Canal+ Football "cameramen" by BETC Paris Canal+, a French subscription channel, has released a TV campaign with the tagline: "Making sport bigger is our sport." BETC Paris created the spot, which takes a humorously over-the-top look at the dedication of the...
Xbox "Destiny" by McCann London For those who are not plugged into the gaming world, Destiny is one of the most anticipated releases this year. It is available on both the Sony PlayStation and Microsoft s Xbox, but the latter...
Editor's pick
After three years in charge of Channel 4's sales team, Jonathan Allan is pretty pleased with how he is doing. Yes, broadcast revenue might have declined by almost 1 per cent in 2013 but, hey, Channel 4 is trying new things.

The advertising and fashion industries share many similarities, but what about the notion of creativity? Kate Magee talks to some of the sharpest dressers in adland about their own take on style.

Volkswagen's 'lemon' and 'think small' posters are so seminal, they overshadow many other fine ads for the car manufacturer. So Campaign asked Alfredo Marcantonio and John O'Driscoll, two of the authors of the recently updated Remember Those Great Vo...

The new BBH worldwide CEO, Neil Munn, says its creative and cultural heritage will not be lost in the quest for growth as part of Publicis Groupe. By Jeremy Lee.
Features & Analysis

Stylist , Mike Soutar s free women s magazine, is claiming a milestone this week with its biggest-ever issue for London Fashion Week. Perfect bound for the first time with a glossy front cover, the edition runs to 236 pages, including 100 pages of ad...
While many believe it is an effective medium, online advertising remains plagued by fraud and low creative standards.

Native is a digital display success story and agencies are keen to cash in, but will the boom last, Louise Jack asks.

To pitch or not to pitch? That's the question that perpetually gets agencies hot and bothered.

Sky 1 s series sees the Irish radio and TV personality Baz Ashmawy (pictured) take his pensioner mother on a global quest to do dangerous activities, such as participate in a drug raid and a skydive. This is not an attempt by Ashmawy to kill his moth...
The merger between one of the UK's most innovative digital agencies and one of its best creative shops did not go quite according to plan.

The online retailer's future could be as a media owner after its purchase of the gaming channel Twitch. By David Benady.

It is time to stop moaning and use our collective influence to achieve the advertising environments we need. By Tess Alps.
By embracing creativity, the global activist network has hit its advertising stride, Kate Magee explains.

With Liberty Global circling ITV, UK television is facing a US takeover. David Benady considers the consequences.

John O'Keeffe, WPP's worldwide creative director, talks to Kate Magee about Cannes, creativity and why he must learn to use provocative soundbites.

Although the overall sector performed poorly, the traditional, more upmarket magazines are faring well. By Jane Wolfson.

Feeling tired? It s probably because you are spending more time using your tech devices than sleeping. At least that s what a survey from Ofcom suggests. It found that adults spend an average of eight hours and 41 minutes a day texting, talking, typi...
Maurice Lévy, the chief executive of Publicis Groupe, Michael Roth, the chief executive of Interpublic, and Rémi Babinet, the...
---
Additional Information
Trending on Campaign

Nissan has managed to produced an ad just seven minutes after Clarence House announced that William and Kate, the Duke and Duchess of Cambridge, were expecting their second child.

Campaign takes a look at the actor Jean Claude Van Damme's greatest ads.

Long copy is of course long dead. The adverts of yesteryear featuring hundreds of carefully crafted words are clearly no more.

Macmillan, the cancer charity, has defended itself from accusations of "hijacking" the ALS Association's ice bucket challenge craze, claiming it did not want to miss out on another social media phenomenon.

Campaign asks some of the industry's top strategists what they'll be reading on the beach.
Promoted content

Two teams, Team Hanas and Team Sandoz, are facing up to each other in the CityLive Challenge. Richard Blackburn, commercial director, MediaCo Outdoor, tells us why.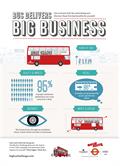 Enter The Big Bus Challenge 2014

Shortlist July/August

Exterion and Campaign's competition to find the best bus creative will now end on the 17th September 2014.

As befits Bob Greenberg's evolutionary agency, R/GA London is eschewing established ways of working and traditional campaign timelines to enable clients to flourish in the connected age.
Paul Domenet, founding partner and executive creative director, Johnny Fearless and Vicki Maguire, deputy executive creative director, Grey London gave us their take on a selection of ads from the month just gone.

Seven inspiring essays on the future of brands and brand communications from the IPA excellence Diploma delgates class of 2014.