---
Jameson 'legendary tales of John Jameson' by TBWA\Chiat\Day New York
Campaign Work, Friday, 28 October 2011 12:24PM
Jameson Irish Whiskey has extended its "legendary tales of John Jameson" campaign by TBWA\Chiat\Day New York with outdoor ads depicting 18th century-inspired oil paintings.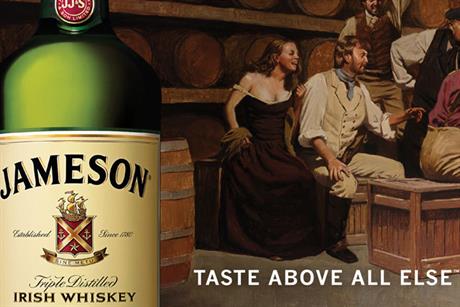 The paintings were created by artists from around the world and aim to celebrate Jameson's legendary character and his reputation for being a man loved by the people of Dublin.
The "duel" execution was painted by Steven J Levin, "mathematics" was painted by Michael Van Zeyl, "arm wrestle" was painted by Warren Chang and "quill" was painted by Daniel Graves.
The ads were written by Alisa Sengel Wixom and Dan Giachetti, and art directed by Kevin Kaminishi and John Clement.
This article was first published on Campaign Work
blog comments powered by

Disqus
---
Additional Information