---
McDonald's "family favourites" by Leo Burnett
Campaign Work, Monday, 18 March 2013 08:00AM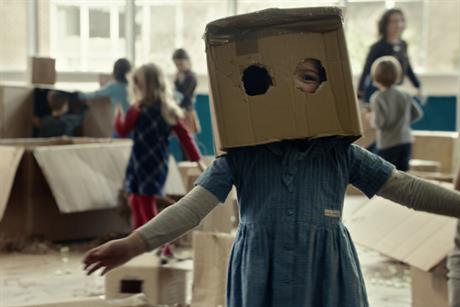 McDonald's is launching the second part of its "family favourites" brand campaign with a 40-second TV spot. Created by Leo Burnett, the ad celebrates the excitement that the Happy Meal box brings to a child. It poses the question "What is it with kids and boxes?" and demonstrates that the Happy Meal box has its own sense of intrigue. It features observational footage, such as the smiles, concentration and shared pleasures that occur when a child plays with a box. The TV spot will be supported by a national press campaign. The work was created by Tony Malcolm and Guy Moore, and directed by Vince Squibb through Gorgeous. Post-production was by The Moving Picture Company.
This article was first published on Campaign Work
blog comments powered by

Disqus
---
Additional Information
Projecting ROI for SEO is Mission Impossible

And I'm certainly no Tom Cruise. Before I explain this issue it's important to understand that a website is like the human body. Your health is not only based on your current routines (eating, exercise, etc.) but lifestyle choices you've made previously. If you stop smoking today you'll still have a higher chance of getting heart disease for many years to come.