---
Why advertise with Campaign?
Advertising and marketing is a vast, complex, exciting landscape. Getting your business and your message in front of the right people at the right time is hard. That's why we're here…
Campaign's Content Labs
Campaign's Content Labs dedicates itself to helping businesses make a lasting impact – by creating bespoke, thought-led content. The award-winning commercial work produced by Content Labs offers genuine value to our partners and their audiences, and we guarantee to deliver your desired outcomes.
Content Labs' personalised partnerships will help your campaigns stand out, stand firm and carry messages with longer life spans.
Campaign Insight
Campaign Insight, our powerful, content-driven digital platform, has become a key component in many brands prospect building strategies. Whether it's webinars, podcasts, expert reports, infographics, surveys or bigger content-driven projects, if you're after pure leads – Campaign Insight delivers.
To find out how Campaign can help grow your business with Content Labs, please contact daniel.rathbone@haymarket.com or call 0208 267 4383.
Display advertising
But it's not all about creative content-led activity. Tried and trusted display advertising has a powerful role to play in any marketing campaign. Whether you're looking at building brand awareness or driving tr affic, sometimes the simple ways are the most powerful…
Print display

Digital display

Creative formats: site takeovers, fireplaces, skins

Cover wraps

Cover mounts
Campaign Jobs: where the best brands find the brightest talent
The home for bold and brave job seekers in the creative industry. We're here to create a community that connects your company to the brightest stars in advertising, marketing and media.
We have created a vast portfolio of products and services to help you find the right candidate with ease.
Ready for some disruption? Hire the new breed of marketer at Campaign Jobs.
Advertise online now or contact our specialist team to find out more.
If you are a direct client or a recruitment consultancy please contact:
Joe Edmonds, sales manager
One influential brand, one premium job site. One place for all your marketing, advertising, media and creative recruitment needs.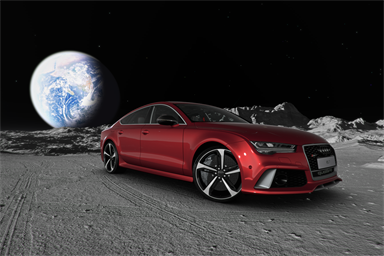 Consumers are so well-informed by their online research they no longer feel a need to visit car showrooms, which is a problem for Audi.
Digital marketing executives oversee the online marketing strategy for their organisation. They plan and execute digital (including email) marketing campaigns and design, maintain and supply content for the organisation's website(s).