---
Campaign Viral Chart: Harlem shake spoofs dominate chart
By Ben Hall, campaignlive.co.uk, Friday, 08 March 2013 09:16AM
The Simpsons, the US cartoon family, features in this week's viral chart, with an in-house ad from Fox spoofing the 'Harlem Shake' shared more than half a million times.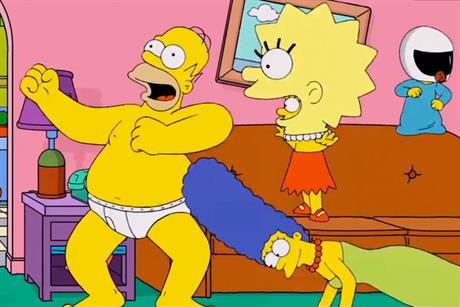 The ad, in which the cartoon family dance the 'Homer shake', came third in the chart, while Manchester City FC's efforts secured ninth place.

But basketball team Miami Heat claimed top spot with their attempt at the online video sensation dubbed the next 'Gangnam Style'.

The video, also created in-house, has been shared more than 1.3 million times this week and has been viewed 36.8 million times since it hit the web on 1 March.

The video beats the latest ad from mobile operator Three into second position. The ad has been shared 741,353 times this week.

The '#danceponydance' ad, created by Wieden & Kennedy, features a computer generated Shetland pony moon-walking to Fleetwood Mac's 'Everywhere'.
To view the most-shared viral ads from previous weeks, visit the Brand Republic viral video board on Pinterest.
The chart, produced in conjunction with Unruly, ranks ads according to the number of times they have been shared on Facebook, Twitter and the blogosphere.
Ads launched more than 30-days ago are not included.
1. Miami Heat "harlem shake miami heat edition" created in-house
1,352,897 shares this week
All time: 1,446,821 shares
2. Three "#danceponydance" by Wieden & Kennedy
741,353 shares this week
All time: 752,257 shares
3. The Simpsons "homer shake" created in-house
500,372 shares this week
All time: 585,147 shares
4. Code.org "what most schools don't teach" created in-house
156,189 shares this week
All time: 659,148 shares
5. Audi "the duel! paintball guns, powerslides, mess!" by Rubber Republic
77,977 shares this week
All time: 186,857 shares
6. Oreo "oreo separator machine #1" by Wieden & Kennedy
68,904 shares this week
All time: 124,236 shares
7. PlayStation "PlayStation 4" by BBH, New York
62,296 shares this week
All time: 205,088 shares
8. Dead Man Down "elevator murder experiment" by Thinkmodo
42,639 shares this week
All time: 51,427 shares
9. Manchester City Football Club "the harlem shake" created in-house
38,224 shares this week
All time: 233,754 shares
10. Galaxy "Audrey Hepburn" by AMV BDDO
37,013 shares this week
All time: 105,439 shares
This article was first published on campaignlive.co.uk
blog comments powered by

Disqus
---
Additional Information
Twitter gives brands lead generation with new cards

Twitter has announced an addition to its Twitter Cards today to allow marketers to generate leads and drive purchases and all within the space of a tweet.

It is a significant move that brings the ability for Twitter users to easily leave their contact details within expanded tweets, called the Lead Generation Card, to express interest in what a brand is offering.