---
School Reports 2011: Wieden & Kennedy
By Staff, campaignlive.co.uk, Monday, 05 September 2011 08:00AM
Losing two star creatives was not the best start of the year for Wieden & Kennedy.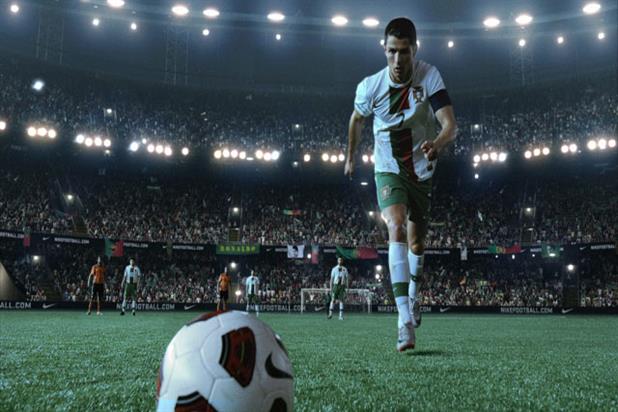 Score: 8
Agency fact file: Wieden&Kennedy
Type of agency
Creative
Company ownership
Independent
Key personnel
Tony Davidson executive creative director
Kim Papworth executive creative director
Neil Christie managing director
Paul Colman joint head of planning
Kevin Chesters joint head of planning
The Nielsen Company billings 2010
£35m
The Nielsen Company billings 2009
£38m
Declared income
£23.7m (approx.)
Total accounts at year end
11
Accounts won
8 (biggest: Yahoo!)
Accounts lost
0
Number of staff
188 (-1%)
Ben Walker and Matt Gooden, who were lured to Beattie McGuinness Bungay, had worked on some of W&K's most garlanded campaigns including Honda "cog".
But W&K wasn't about to wave goodbye to the awards circuit. The Nike "write the future" campaign, by W&K's London and Amsterdam offices, made 2010 an unforgettable year for the agency. It was an online phenomenon, plaudits (including a Campaign Big gold award) abounded, and Nike's number of Facebook fans quadrupled. The shop continued to set a high creative bar through the year with work such as the Nokia "Dot" campaign, which won a Guinness World Record for smallest stop-motion animation, Nike Grid, the interactive street game it created in conjunction with AKQA, the Honda "RSG" campaign and some strong Lurpak work.
Its new-business performance was less remarkable. After a final shoot-out with Saatchi & Saatchi, the agency missed out on the global Lurpak account that went up for pitch early in the year, though W&K did manage to pick up the Yahoo! UK advertising account after a pitch.
To shore up its depleted creative team, the shop brought in Andy Cameron, a creative director at Benetton's research centre Fabrica, as the interactive creative director and two new creative teams joined from Mother and WCRS&Co. In addition, W&K bolstered its digital clout by hiring Roo Reynolds, the portfolio executive for social media at BBC Vision, as its head of emerging platforms.
Last year, W&K kept its focus on the work, as evidenced by some very strong campaigns. But the London shop still has a tendency to play second fiddle to the network's Portland office. Hopefully, it will soon fully emerge from behind the shadow of its US sibling.
Score last year: 7
How Wieden & Kennedy rates itself: 8
"2010 - lots of new talent. Transformation of our resource and output in interactive and emerging platforms. Biggest growth in UK top 20 for second year running. Doing good for our people, our community and beyond. Some of the best work in the world. Network of the Year. Campaign of the Year. Named UK's number one digital agency by clients. A good year."
This article was first published on campaignlive.co.uk
comments powered by

Disqus
---