---
US election campaigns
campaignlive.co.uk, Thursday, 15 November 2012 08:00AM
What did the industry learn from the Twitter election, Alasdair Reid asks.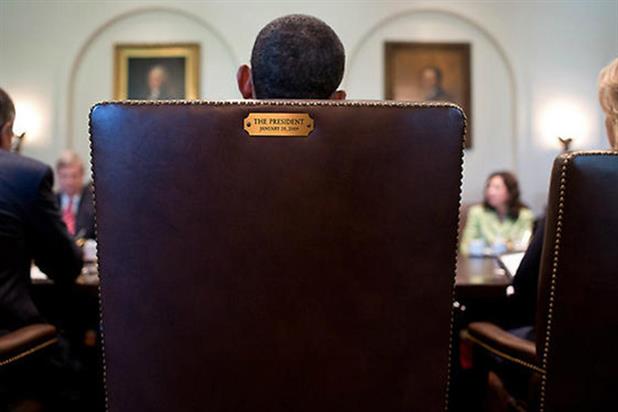 What it means for advertisers

For some observers, this campaign was an object lesson in how to waste media money in an era when the art of targeting is supposedly hitting new levels of subtlety and sophistication.
True, both campaigns used online metrics to improve targeting and to gauge the effectiveness of campaign messages and amend them accordingly. But the campaign ultimately came down to a few key districts in a few key states – and media activity, unlike activists deployed on the ground, did not operate deftly enough at this level of granularity. Only a small proportion of budgets were deployed in targeting swing voters with online video ads on a real-time basis.
The lesson for marketers, Rob Norman, the chief digital officer at Group M, says, is to focus on their own swing voters. He adds: "Understanding market structures is the key to budget allocation. Segmentation that identifies switchers is the key to effective short-term marketing."
Norman also argues that the jury is still out as regards Twitter: "As for social media, the campaign was a clear demonstration that it's at least possible to target and adapt on the fly. It was much less clear that this created significant behavioural change."
What it means for US politics

Turnout was, yet again, disappointingly low at under 60 per cent – and negative campaigning does little to re-enthuse people about politics. So, if we regard the US political system as a superbrand, then it's a brand in trouble. Twitter, with its capacity to ignite instant controversy, is only going to exacerbate the situation. That should give pause for thought to those who assumed, often rather glibly, that social media was going to enhance the democratic process.
It is sometimes said, almost always by those who love politics more than advertising, that US presidential campaigns give us all a glimpse of the latest thinking in cutting-edge marketing techniques.
Presidential campaigns are rather good at defining eras and reflecting our enthusiasms for new media platforms – 1996 was the first "internet election", 2004 was supposedly about bloggers, 2008 was fought on Facebook and the campaign concluded last week was, naturally enough, the Twitter election.
Throughout the final weeks of the campaign, however, we saw an increasing divergence of opinion in marketing circles about the lessons we were learning. Clearly, in the Twittersphere, it was an unfair fight. Barack Obama ended the campaign with 22.6 million followers – equivalent to almost 10 per cent of the US adult population. In contrast, Mitt Romney's following was a puny 1.8 million.
Obama won – therefore, if you believe some social media theorists, the simple conclusions are inescapable. Interestingly, though, research (from, among others, Mindshare) tends to support the almost heretical notion that, actually, it was Romney's team that made the best integrated and targeted use of digital (particularly social) media – and that there's more for advertisers to learn from the loser than the winner in this instance.
But as for the overarching tone of the campaign, there was absolutely nothing here for the advertising community. It was, rather tragically, a throwback to the dark ages, with both sides bludgeoning each other with campaigns that were unsubtle in both their targeting and content.
The combined spend of all participants is likely to have been in excess of $6 billion across TV and digital media. And it was a dirty business. It is estimated that 85 per cent of spend on ads from groups supporting Obama were negative or very negative in tone. The equivalent figure for the Romney campaign was 91 per cent.

1. The most famous Tweet of the campaign was Obama's response to Clint Eastwood's bizarre stunt at the Republican National Convention in August, when he pretended Obama was sitting in an empty seat by the podium. He then conducted an imaginary conversation with the man who wasn't there… Obama responded by Tweeting a photograph of him sitting in the president's chair in the Oval Office, with the message: "This seat's taken." It was retweeted more than 55,000 times.
2. Twitter was used in a more sophisticated manner than ever before in a political campaign. There was a more systematic use, for instance, of Promoted Tweets; and hashtags were used to generate and reinforce campaign slogans. Unfortunately, negativity was very much to the fore here, as elsewhere. The most notorious example was Obama's use of the #Romnesia tag when Romney appeared to have changed his mind on a policy issue.
3. Although cable and broadcast TV were, as ever, the lead media in terms of spend, Twitter, Facebook, online ads and e-mail were used to drive traffic to content on YouTube and campaign sites. Much of this content was surprisingly old-fashioned. For instance, Obama kicked off his campaign with a 17-minute cheesy biopic-style film on YouTube about the achievements of his presidency, narrated by Tom Hanks.
4. The most talked-about ad was probably the one featuring the Big Bird character from the PBS show Sesame Street. Romney had said he would review government subsidy of PBS. An Obama ad responded by mocking him for being more worried about Sesame Street than Wall Street. And then there was the celebrity stunt. Samuel L Jackson's "Wake The Fuck Up" YouTube video, on behalf of Obama, showed the actor swearing his way through a series of domestic set-ups featuring supposedly complacent voters.
5. Angry, unsubtle satire was a feature of efforts from many Obama supporters (for instance, the screenwriter Josh Whedon's "Romney Zombie Apocalypse" video). In comparison, Romney's negativity was often clumsy and humourless.
6. The only really bright spots were provided by advertisers running humorous election-themed commercials – such as the trailer, in September, for a new series of The Simpsons.
This article was first published on campaignlive.co.uk
comments powered by

Disqus
---