---
The evolution of comms planning
campaignlive.co.uk, Thursday, 17 January 2013 08:00AM
It seems the discipline is still a big deal for the industry, Alasdair Reid says.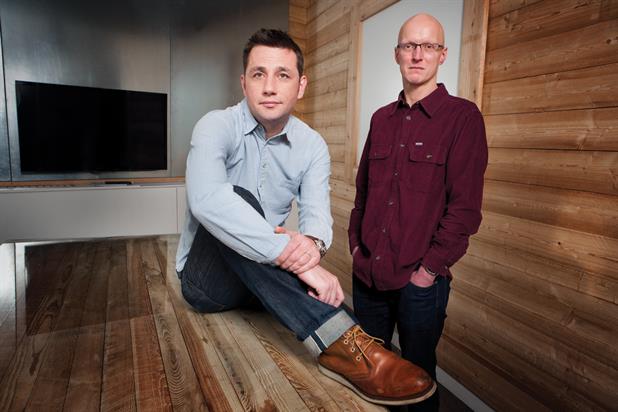 What it means for...Omnicom's rivals

It's always interesting to note how many senior executives at non-Omnicom agencies give credence to the theory that, thanks to the BMP strand in its genetic code, Omnicom agencies are always more likely to make more sense of the comms planning discipline.
"Some agencies buy it in to wear as an adornment, like a brightly coloured tie," one senior source admitted. "It pains me to say it – but if comms planning is not rooted in the heart of an agency, it tends to wither and die."
Others take a more robust line – and argue that it's a mistake to make the advertising process more complicated than it generally needs to be. But it's surely also true that, although many individual agencies now have decent credentials in this space, it's a wholly different challenge maintaining comms planning excellence at a global network level.
What it means for...PHD

Robert Ray has a more-than-decent track record, having run the European arm of Procter & Gamble's global business unit for Starcom MediaVest Group between 2001 and 2003.
On the other hand, former colleagues say, creative thinking was a relatively small part of his brief in that role. In that respect, the expectations here are far higher. Ray has a planning background but seems as steady and methodical as his new colleague Mark Holden is high-flown and mercurial.
It will be interesting, to say the least, to see how this combination works.
It's a sobering thought – but the launch of PHD's new unit to service Unilever's global communications planning account is probably the closest thing we'll see to a media agency start-up this year.
PHD won the account in October 2012. Last week, it unveiled the team it has appointed to head a staff of 30 in London and ten in Singapore. Robert Ray, formerly of Starcom MediaVest Group and more latterly the Newspaper Society, will be the managing director, working alongside PHD's worldwide strategy and planning director, Mark Holden. In addition, Toby Roberts moves over from OMD, with Guy Cousins, formerly of Naked Communications in New Zealand, also arriving.
Thus, a potentially fraught transition phase is now over. The Unilever dust has, officially, settled.
A time, then, for reflection – and the realisation that we've actually witnessed something really rather remarkable. Not the fact that PHD, still a relative upstart in global network terms, has stolen business from the global blue-chip specialist Mindshare, despite the very best efforts of Sir Martin Sorrell. (Though that side of things is, of course, fascinating.)
No – the most noteworthy aspect to all of this is the notion that comms planning is still, seemingly, such a big issue for the industry. Clearly, the Unilevers of this world are still prepared to split out comms planning as a separate account – and, indeed, award this business to an agency wholly disconnected from its buying shop.
Even five years ago, this would have seemed an improbable turn of events. After all, by 2008, we'd seen the dissipation of the much-vaunted new wave of comms planning agencies – and it was assumed by many that the discipline would cease to be a headline factor in the marketplace. After all, mainstream agencies, having learned some salutary lessons, were surely now offering comms planning for free. It was to be regarded as a minimum requirement, a hygiene factor.
The Unilever pitch process perhaps proves otherwise. Even in the depth of austerity, when price is supposedly an issue everywhere, quality of thinking may still prove a thing of value. It's also, perhaps, a salutary reminder that, on the big stage, one group – Omnicom – seems destined to "own" and define comms planning.
1. Just as account planning was invented by Stanley Pollitt, its media equivalent, comms planning, eventually evolved within the media department of his agency, Boase Massimi Pollitt. The agency's culture encouraged everyone to empathise with the way that consumers (as opposed to advertisers or media owners) see the world. Also, media planners and buyers were given office space next to creatives and were encouraged to think "creatively" about comms problems. The unit has subsequently evolved into PHD's sister Omnicom agency OMD.
2. Influential graduates from the BMP school have included Ivan Pollard, Derek Morris, Andy Tilley, Nigel Sharrocks, Kevin Brown, Jon Wilkins and Will Collin.
3. The first comms planning agency, Michaelides & Bednash, launched in 1994, actually had no BMP link. Unity, launched three years later, very definitely had – its founders were Morris, Tilley and Pollard. Naked, launched by Wilkins, Collin and John Harlow in August 2000, was arguably the highest-profile debut. Other initiatives included Rise Communications in 2002, The Source in 2003, Nylon in 2004, Goodstuff Communications in the same year and Edwards Groom Saunders in 2005. With the notable exception of Goodstuff (now a full-service media planning and buying agency), which was Campaign's Media Agency of the Year in 2012, all have either closed or have been subsumed into larger agencies. Ironically, given recent events, M&B was acquired by Mindshare in 2008 to bolster comms planning on the Unilever account.
4. Every notable media agency in town now has a credentials presentation boasting of its in-house comms planning prowess. Vizeum, for instance, recently restructured in the UK to highlight exactly this facet of its offering.
5. In April 2012, WPP flagged its willingness to innovate in this sector when it drew on ex­pertise from agencies across the group to pull together a bespoke multidisciplinary team – including comms planning capability – for its News International client.
This article was first published on campaignlive.co.uk
comments powered by

Disqus
---