---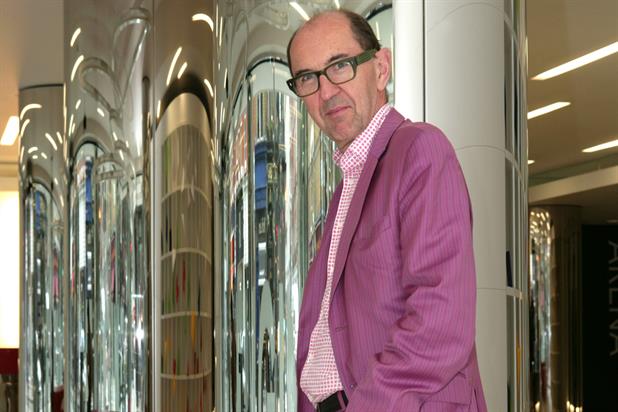 Things you need to know
Wight admits he can be obsessive about finding the fabrics for his suits. He says he once visited ten shops on Savile Row before finding one he liked.
Sir John Hegarty, the Bartle Bogle Hegarty founding partner, is famous for his natty socks and distinctive Paul Smith suits. "I'm a huge fan of him and his clothes," Hegarty says.
Frank Lowe, despite being Collett Dickenson Pearce's managing director, had a penchant for black leather jackets and cricket sweaters.
Seldom seen not wearing one of his trademark wildly coloured suits, Robin Wight is adland's perpetual Beau Brummell and may be the best living reminder of the time when the creative revolution in UK advertising also made it fashion-conscious for the first time.
In the late 50s, the industry's dress code was little different from that of the civil service. Even writers and art directors were expected to wear suits and ties.
The new breed of admen joining the industry later on swept away such conservatism. Their view was that a colourful and consistent personal image not only epitomised an industry fizzing with new ideas, but was also good for business.
For some, natty dressing was symbolic of new-found wealth. Peter Marsh favoured cufflinks that a former colleague describes as "more like frisbees" and cream suits to match his Rolls-Royce.
Some, though, loathed such excess. Dave Trott fumed at "the whole yuppie thing of being immensely proud of your Ferrari, your Hermès tie and your suit that cost more than most people's cars".
Others eschewed ostentation in favour of being stylishly consistent – Maurice Saatchi remains synonymous with pristine white shirts and black Kenzo suits.
Meanwhile, the elegant suits favoured by a young Rupert Howell prompted GQ to remark: "He embodies the precocious and flamboyant enterprising masculinity of the young ad executive."
However, Wight, WCRS's co-founder, believes it better to be garish than boring. "I think that if things don't fit properly together, they have a bit more energy," he once observed. "I hate putting on a suit in the morning that just isn't interesting."
This article was first published on campaignlive.co.uk
comments powered by

Disqus
---