---
Things we like
campaignlive.co.uk, Thursday, 28 March 2013 08:00AM
Campaign's selection of media news and views of note in the week before 29 March 2013.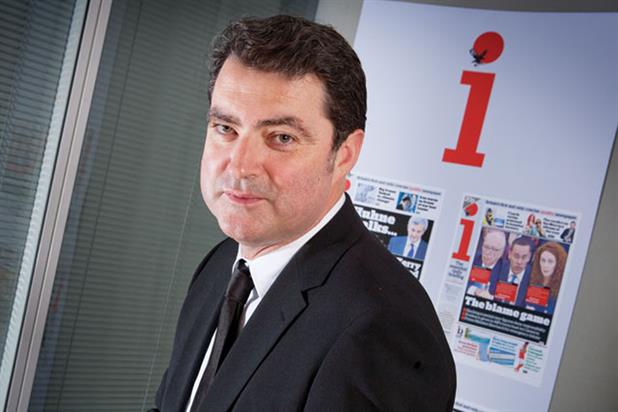 Thinkbox reveals the power of paid-for ads
Without paid-for media, there would be no ad industry – so it's always nice to come across a reminder that it works. New research on behalf of Thinkbox reveals that paid-for ads drive almost three-quarters of all additional (word-of-mouth) conversations about brands. The survey calculates that TV generates the most activity of any media channel – far in advance of the effect created by search, print, outdoor and radio.
ITV rewards success
There are still one or two areas of the economy where senior remuneration packages are genuinely related to performance – but Adam Crozier, ITV's chief executive, has arguably more than earned his £3.2 million for 2012, as revealed in the broadcaster's annual report published last week. Not only have profits risen at ITV (£348 million, up 6 per cent year on year) but ratings have also been good, with its programming garnering critical acclaim. Many observers were sceptical when Crozier was given the top job at ITV in 2010. He is continuing to prove them wrong.
Hatfield to lead London Live
Stefano Hatfield (pictured), a former editor of Campaign, has been handed the top editorial job at London Live, the TV station due to be launched by the London Evening Standard next year. Hatfield, the editor of i, will report to the chief executive, Andrew Mullins, and the chief operating officer, Tim Kirkman. Other London Live appointments announced last week include the former BBC London and Current TV chief executive Jane Mote as the programmer director.
And one thing we don't…
Regional press continues to feel the chill
The battle for survival in regional newspapers continues, and the casualties continue to mount. Johnston Press, the UK's largest regional newspaper publisher, managed to cut pre-tax losses to £6.8 million for 2012. That's a huge year-on-year improvement – losses for 2011 were £144 million. But in order to make the necessary savings, 1,300 members of staff (almost a quarter of the workforce) were let go. Johnston Press isn't alone in feeling the pain at present and further job cuts around the industry loom.

Send suggestions for 'Things we like' to Arif Durrani @DurraniMix
This article was first published on campaignlive.co.uk
comments powered by

Disqus
---