---
Health to bear brunt of first COI cuts
By our Parliamentary correspondent, campaignlive.co.uk, Thursday, 27 May 2010 08:00AM
LONDON - The Change4Life, anti-smoking and alcohol abuse campaigns could be permanently scrapped as part of the Government's planned curbs on advertising, according to Westminster sources.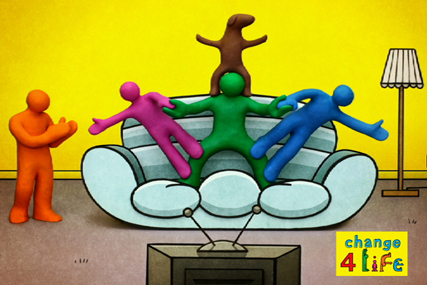 Drives such as the £50 million-a-year spend on public health, including Change4-Life (which spent £7.7 million in 2008-09), anti-smoking (£26.2 million), alcohol abuse (£4.8 million) and stroke prevention (£4.5 million), are likely to be affected by Government plans to cut "preachy, nanny state" campaigns aimed at changing behaviours. Affected agencies include M&C Saatchi, MCBD, VCCP and Delaney Lund Knox Warren.

An immediate freeze on new advertising and marketing spend in the current financial year was announced by the Treasury Chief Secretary, David Laws, as part of the coalition Government's £6.2 billion package of spending cuts.

Only "essential campaigns" will be allowed and even those with tiny budgets will require specific approval by ministers. The freeze may be relaxed next April. The Treasury declined to say how deeply the COI budget would be cut. It spent £232 million on ads in the 2008-09 financial year.

David Cameron and his advisors have been influenced by the "nudge" theory developed by the American economist Richard Thaler, which relies on peer pressure to change behaviour.

One minister said: "We don't believe that top-down campaigns made in Whitehall really work. We want a bottom-up approach, involving peer pressure. We want to involve voluntary and local groups to see what works."

Laws said ad campaigns were "not priorities", saying: "We are being very draconian in these areas and inflexible over the next year. We hope that, if departments make the right decisions, that won't be necessary in future years."


Where COI spends its money

COI cuts are likely to result in WPP's Group M feeling an impact on its income following its capture of the COI media buying account in February and its investment in creating a bespoke unit called M4C to house the COI account. Major TV and radio media owners are the largest recipients of the COI's ad money, with the ten sales points in the table above taking 60 per cent of total COI spend. ITV, for instance, could lose around £14 million in ad revenue should COI spend fall by 25 per cent. As a medium, radio is likely to be the worst hit by the COI cuts as in 2009, COI spend represented 16 per cent of radio spot spend, while the £125 million it spent on TV accounted for just 3 per cent of total UK TV revenues.

Media owner Spend % of total COI spend

ITV Sales £54.6 million 21%
Channel 4 £29.8 million 11%
Global Radio £19.2 million 7%
Sky Media £13.5 million 5%
Bauer Media £11.8 million 5%
ITV Multi Channel £7.5 million 3%
Five £7.3 million 3%
Mirror Group £4.9 million 2%
First Radio £4.9 million 2%
Express Newspapers £4.8 million 2%

Source: Billetts Media Monitoring
This article was first published on campaignlive.co.uk
comments powered by

Disqus
---