Dr Pepper 'the status takeover' by Lean Mean Fighting Machine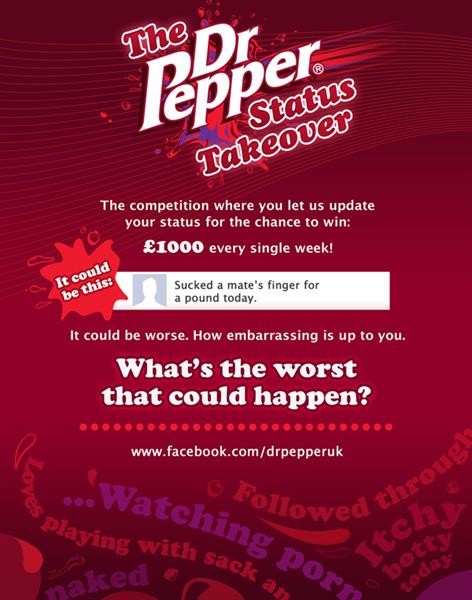 The app gives users the chance to win £1000 every week, if they choose to let Dr Pepper update their Facebook status on their behalf. The updates are chosen at random from a bank of embarrassing options and the more embarrassing the user allows the update to be, the better their chance of winning the cash.
The competition runs for ten weeks, hosted at www.facebook.com/drpepperuk. The app is the continuation of the 'What's the Worst that Could Happen?' campaign.