Range Rover 'pulse of the city' by Brooklyn Brothers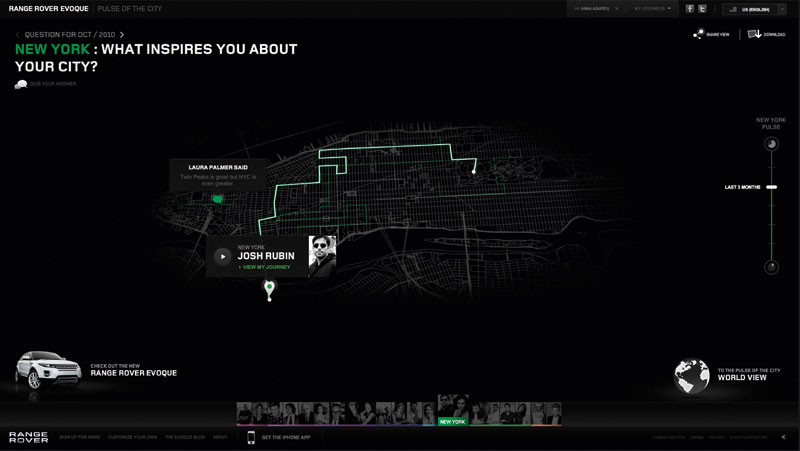 Daisy Lowe, Henry Holland and Dylan Jones are among 40 influential names involved.
In addition, a 'Pulse of the City' app, launches on iPhone and uses GPS tracking to record the collective movements of people within the ten cities. Users will be sent a graphical representation of their journey which they can display on the Helloevoque.com website.
Participants will also be able to add comments about their favourite walks and journeys.