---
Pick & Turkey league (19 Nov 2010)
campaignlive.co.uk, Monday, 22 November 2010 12:15PM
Which agencies are creating work worthy to be picked by Campaign's team of avid ad watchers and which are coming out looking like a turkey?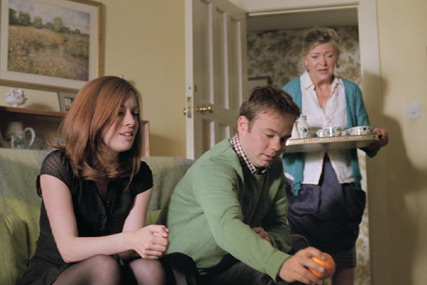 PICK OF THE WEEK
Anne Cassidy was impressed by the latest ad for Terry's Chocolate Orange by DDB UK: "After breaking away from its association with Dawn French, the Terry's brand needed a bit of reinvention. This spot is witty, sharp, perfectly paced and entirely in tune with the brand. Not only is it superbly executed, it has inspired me to grab a hammer and head down to my local sweet shop." The ad was written and art directed by Chris Lapham and Aaron McGurk. It was directed by James Rouse through Outsider.
TURKEY OF THE WEEK
Ian Darby wants to smash his DS after seeing Karmarama's Nintendo television commercial featuring the former X Factor contestants Jedward: "These two idiots are in many ways a perfect fit for the brand that Nintendo is fast becoming. Irritating, inane and infantile. What was the agency thinking in casting two muppets who can barely stand up, let alone string a sentence together? Let's hope Nintendo gets the kicking it deserves this Christmas from Microsoft and Sony."
This article was first published on campaignlive.co.uk
comments powered by

Disqus
---