History Channel 'Mud Men' by Karmarama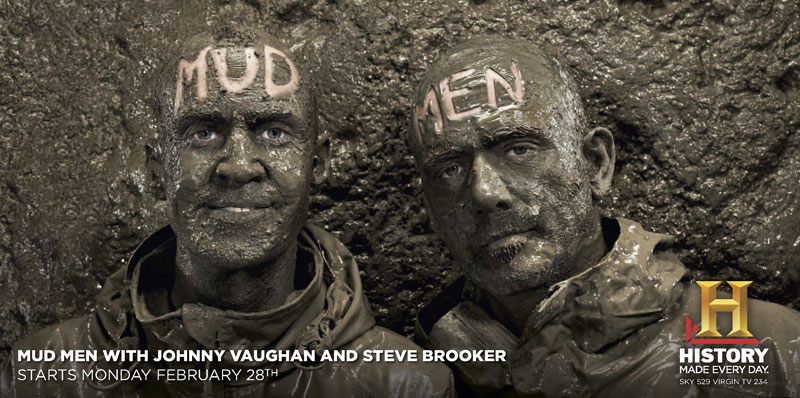 Mud Men sees Capital Radio's Johnny Vaughan and "mudlarker" Steve Brooker wade through the banks of the Thames in search of forgotten pieces of treasure that helps tell stories of London's hidden past.

The ads feature the show's presenters being covered from head to toe in mud. Digital versions of the posters will run at selected London Underground sites.
Robin Temple and Tom Woodington were responsible for creating the campaign, with the photography produced by Aorta.