---
Yamaha bikes "choose their own riders" in new ad
By Jagadeesh Krishnamurthy, campaignlive.co.uk, Thursday, 26 May 2011 03:02PM
NEW DEHLI - Yamaha Motors has unveiled a new commercial to showcase its range of bikes, featuring brand ambassador John Abraham. Conceived by ADK-Fortune, the commercial has three Yamaha bikes choosing their own riders.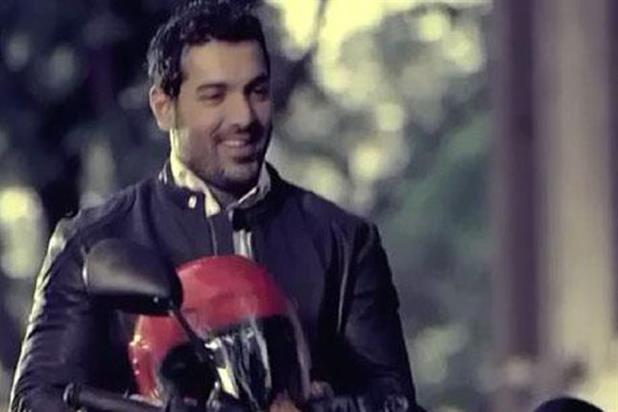 The TVC features John Abraham in three distinct personas. Each persona comes across a different variant of the bike that he likes and wants to ride. However, the bikes display a mind of their own and refuse to be ridden. Ultimately, it is the bikes which choose their own riders.
On the idea behind the campaign, Arjun Mukherjee, vice president and branch head, ADK-Fortune said, "The brief was to announce the launch of three new colours of Yamaha FZ. However we did not want to treat it like just another tactical colour announcement TVC. We had John Abraham and we wanted to use him in an interesting way. Since John is an actor and has played different roles in films, we thought of using him in three roles. Each role of John's would represent a specific colour. Each colour would represent a different personality. The film features a classical western situation where the three Johns try to tame the three Yamaha FZs. However, in the end each bike in turn chooses its own rider."
Production house Future East had commissioned internationally acclaimed director Andrew Hardaway to shoot the commercial. Ashim Ahluwalia, founder, Future East informed that Hardaway has worked with diverse directors like David Fincher, John Frankenheimer and Ang Lee as well as post produced films with ILM such as 'Star Wars' & 'Men in Black'. He added that the photo-realistic Yamaha bikes were created at UPP in Prague, known for their work with directors like Francis Ford Coppola & Paul Thomas Anderson.
Credits:
Client: India Yamaha Motors Limited
National business head: Roy Kurian
Senior manager – marketing: Vijay Kaul
Creative agency: ADK-Fortune
Creative - copy: Tamanna Virmani
Creative - art: Rahul Katiyar
Account management – Sinmoy Lahkar
Production house: Future East
Media planning: Motivator
Director: Andrew Hardaway
This article was first published on campaignlive.co.uk
comments powered by

Disqus
---