CBBC 'crack a joke' by TH_NK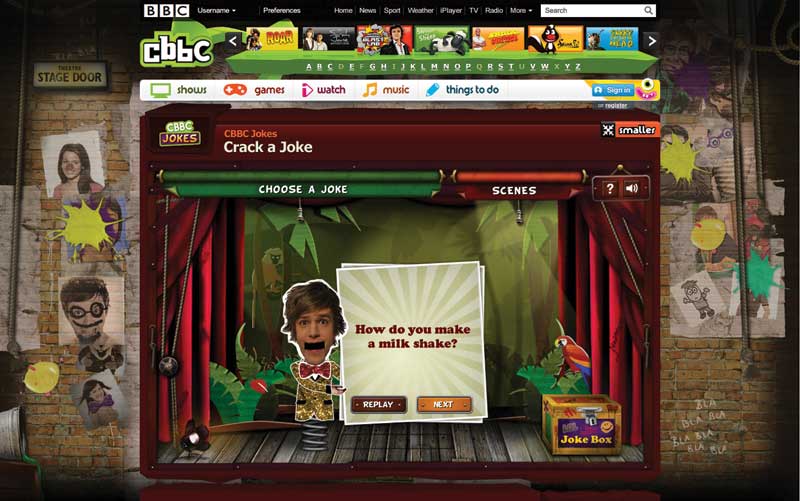 The brief was to make CBBC the number-one jokes site for children.
The game is targeting six- to 12-year-olds, who can watch, read and listen to jokes and award prizes for how funny they are.
The work was part of the BBC's @North initiative to engage regional agencies.
The copy was written by the BBC children's department and the art ?director was Gary Glozier.