---
Campaign Viral Chart: Microsoft video most shared of the week
By Ben Hall, campaignlive.co.uk, Friday, 04 November 2011 12:10PM
A six-minute concept video for Microsoft proved to be a social media hit this week, racking up more than 170,000 shares on Facebook, 13,000 tweets and 300 blog posts to date, according to a new weekly poll for Campaign.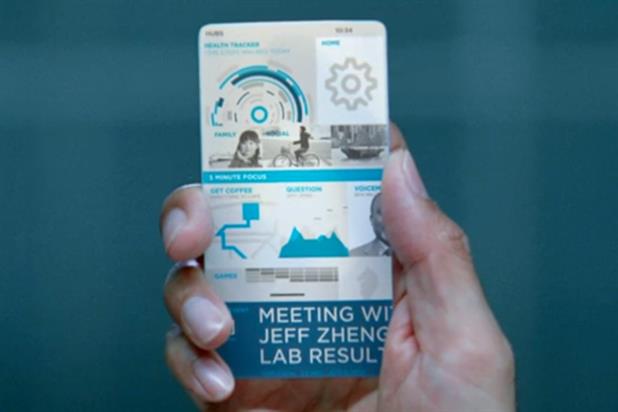 Two ads for Nike from Wieden & Kennedy also made the inaugural Top 10, with nearly 70,000 shares this week alone. Online video ads for 'Call of Duty' and 'Long live play' mean agency Deutsch joins W&K in a double-billing with combined share total of over 30,000 in the last seven days.
The chart, produced in conjunction with Unruly, ranks ads according to the number of times they have been shared on Facebook, Twitter and the blogosphere during the last seven days. Ads launched more than 30 days ago are not included.
1. Microsoft 'Productivity future vision' by Microsoft
175,579 shares this week
All time: 194,185 shares

2. New Zealand Transport Agency 'Legend' by Clemenger BBDO
99,797 shares this week
All time: 155,904 shares

3. Dermablend 'Go beyond the cover' by Tuxedo
86,902 shares this week
All time: 405,124 shares

4. GoPro 'The HD Hero2: 2X as powerful in every way' by Simply Zesty
63,385 shares this week
All time: 151,668 shares

5. Nike 'basketball never stops' by Wieden + Kennedy Portland
44,473 shares this week
All time: 62,182 shares

6. Activision 'Official Call of Duty: MW3 launch trailer' by Deutsch
20,974 shares this week
All time: 174,020 shares

7. Nike 'Love the game' by Wieden + Kennedy New York
19,475 shares this week
All time: 60,714 shares

8. Rovio 'Angry Birds Seasons: Ham'o'ween'
17,918 shares this week
All time: 151,518 shares

9. Apple 'Introducing Siri on iPhone 4S' by TBWA\Media Arts Lab
12,336 shares this week
All time: 384,641 shares

10. Sony 'Michael - long live play' by Deutsch
9,844 shares this week
All time: 501,382 shares

This article was first published on campaignlive.co.uk
comments powered by

Disqus
---