---
Smartphone advertising: form, functionality and brand
By Louise Brice, campaignlive.co.uk, Monday, 09 January 2012 03:00PM
A few years ago, when the iPhone was just released, a mobile manufacturer client of mine stabbed at his brands logo on his phone and said "this is what keeps me up at night... what influence does this have? Does this mean anything to consumers?"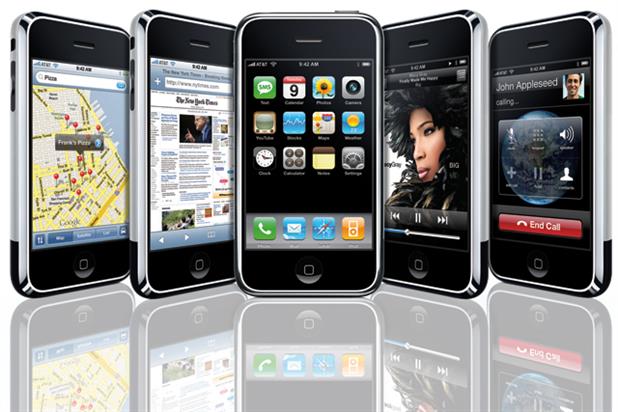 As record numbers of smartphones are shipped, and China reportedly outstrips the US as the largest market for these devices, it is worth reviewing the advertising that is contributing to driving growth and building new brands in this sector.

The iconic smartphone product to date has to be the iPhone, which for many defines the smartphone category.

iPhone advertising showcases the product beautifully, focusing on form and function throughout the ads. The clean and simple style of ad easily identifies the brand. And it is the product and its design that creates the brand desire. And this is at the heart of the advertising.

In the wake of such an iconic brand other smartphones have used different strategies to engage with consumers.

Blackberry advertising has sought to position the brand as a device for consumers as well as for business. And their advertising has focused on building lifestyle associations and demonstrating the unique functionality of BBM. It has also recently showcased new BB products that include touchscreen functionality as well.

Sony Ericsson have focused on functionality – communicating differentiating attributes and targeting different needs, e.g. the high spec camera phone, the gaming & video phone, the tiny but mighty Xperia (which had one of the best magazine inserts I have seen with the Xperia sized fold out included in Heat).

HTC is a great study in how product focused communications have subtlety transitioned into a brand focused strategy.

The initial HTC ads focused on the role of the handset in your life. But the Quietly Brilliant positioning is clever in encompassing both the fact that they are not the well established iconic brand leader, but their phones are appreciated for being a great product at a lower price point. They are also strongly associated with the Android platform – which is the fastest growing OS.

So what lessons can we learn?

If we layer on the phone advertising from retailers, network providers and content providers, we find ourselves in an extremely crowded category, with multiple brands.

So advertising from mobile manufacturer's brands needs to stand out. It also needs to communicate differentiating form and function to ensure their products differentiate.

Technology brands that compete in the mass market have also needed traditionally to be relatively well established, to be trusted. However, the dual branding available around such a well established platform as Android, given the importance of apps in driving Smartphone purchase, allows less well known brands to grow rapidly.

The power of word of mouth and social media is also key in this market. How many of us asked friends / family (on social media or face to face) for their recommendation, or how good their phone was, before we went out and bought our last model?

Apple are wise to this and their product launches focus on PR and let news organisations and bloggers spread the initial message, with advertising launched at a slightly later date.

So brand vs. function – what is the ideal combination?

Well we have some great recent examples to fuel the debate further. The new Nokia Lumia TVC focuses on the big idea without referencing functionality. The new Samsung ad doing the rounds on social media is also very cleverly put together, but focuses on showcasing the product and takes on the iPhone too. The sales data will tell us which strategy wins out.

For me, the winner in the Smartphone brand wars for now has to be the Android OS itself. The little green man is an instantly identifiable icon, which creates trust and desire amongst users. Go Android!


Louise Brice is a director at Ipsos ASI

This article was first published on campaignlive.co.uk
comments powered by

Disqus
---