---
Claire Beale: Redefining success as the pitch frenzy eases
By Claire Beale, campaignlive.co.uk, Thursday, 19 January 2012 08:00AM
How do you know when an agency's doing well?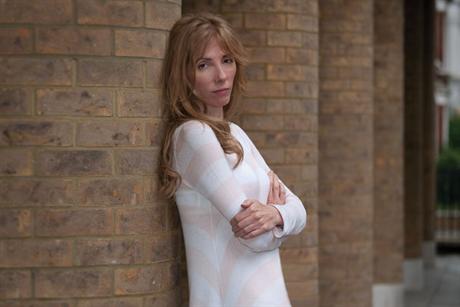 If I had to come up with a formula, it would run a bit like this: the agency's work drives clients' profits, it hangs on to its accounts and its best people, it wins awards, it constantly surprises and innovates, it has a strong culture, it feels exciting, it has decent margins and makes enough money to reward and invest, and it wins new business.

But there's no doubt that the easiest, laziest marker of tangible agency success is new-business growth, usually in the form of frustratingly limited billings data on wins that involve measurable advertising expenditure. No matter that this sort of growth sometimes comes at the expense of existing clients. Or margins. Or staff welfare. We're programmed to focus on the measurable metrics of new business when we consider who's going up and who's going down.

But as AAR's report (right) on the new-business market last year shows, this sort of growth is harder than ever to achieve. There's been a massive compound decline in the number of pitches since 2008, with some specialist sectors particularly affected: the number of recorded DM and digital pitches collapsed last year.

There's some good news, depending on what sort of agency you are. First, many agencies are recording healthy organic growth. As clients have moved to cut fees, agencies (particularly traditional creative ones) have moved in on other parts of their clients' communications mix to make up the shortfall; and traditional creative agencies are more convincingly equipped now to take on digital and some types of DM accounts without having to pitch for the business.
The stronger, more complex (and less easy to unpick) relationships that develop from this sort of organic growth are very good for long-term agency health, even though they don't make for dazzling headlines or dramatic revenue boosts to satisfy the holding company mandarins.

What's more, the business that did come up for pitch in 2011 included many bigger accounts than the previous year, which optimists are choosing to interpret as a sign of returning confidence among clients.

What AAR's stats do underline, though, is the declining need for agency groups to maintain a separate digital agency or DM agency sitting alongside (and, to an extent, duplicating) its advertising agency. Expect more rolling together of sister companies under a single brand as the year progresses. And independent agencies that persist in a specialist positioning are potentially playing a dangerous game as disciplinary distinctions and budgets finally begin blurring within client companies.

As for agencies, their owners and observers who obsess about new business as proof of success, we all need to get used to the new norm of more modest, gentler and sustainable growth patterns. Which appropriately all sounds very 2012.

Claire Beale is the editor of Campaign
This article was first published on campaignlive.co.uk
comments powered by

Disqus
---