The Run To Global 'the run to Monaco' by WCRS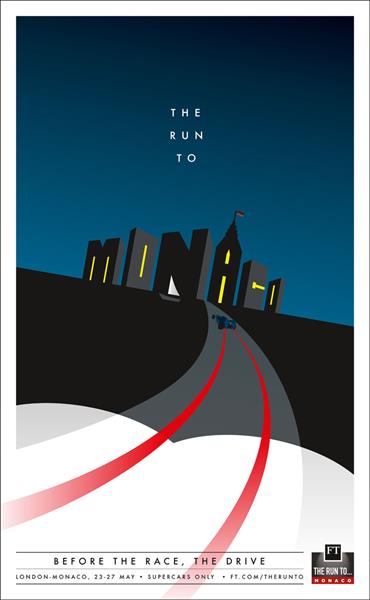 The rally will take place between 23rd and 27th May and will be led by two recent Formula 1 World Champions leaving from Hampton Court Palace. It culminates in the arrival at the 2012 Monaco Grand Prix.
WCRS have designed a campaign of four print and digital executions inspired by classic rally and travel posters that will appear the in The Financial Times.