Krispy Kreme UK 'think inside the box' by Addiction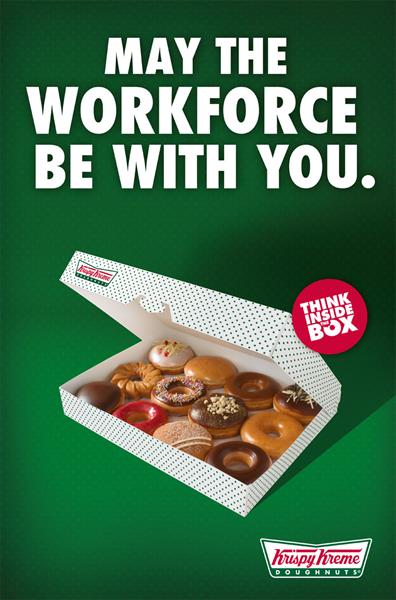 The work, which launched on 5 March, includes the headlines "Want to Leave at 3? Start at 12", "May the workforce be with you" and "12 steps to a promotion".
Running with the strapline "Think inside the box", they encourage workers to buy a box of a dozen doughnuts for their workplace, making them a "hero" in the eyes of their colleagues for the day.