---
Diary: Immortalised in game
campaignlive.co.uk, Thursday, 19 July 2012 08:00AM
Ever feel like getting someone in advertising and bashing them over the head with a candlestick in a library?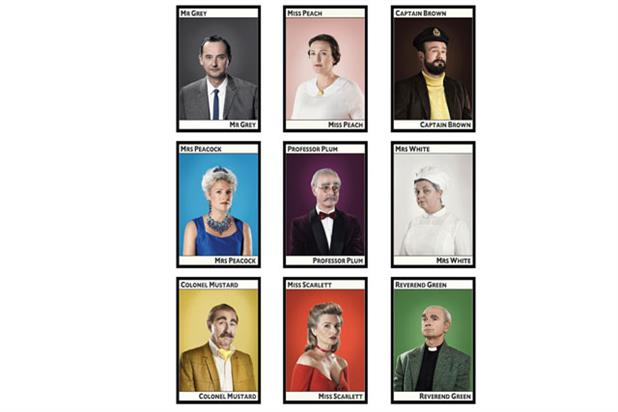 It might be because life is so much more fun when you imagine the people around you as Cluedo characters who get bumped off one by one. That's what the photographer Michael Whelan did. He wanted to create a Cluedo-themed photo project and was inspired to use ad people as subjects when looking through Campaign's Annual last year. The title, "Haven't a Cluedo", was cemented during a conversation on set with Robin Wight (aka Colonel Mustard), when the Engine president said: "I haven't a Cluedo what I'm doing here."
Whelan's exhibition is touring round the UK. Miss Scarlett is Emma de la Fosse (from Ogilvy), Mrs White is Coy! Communications' Sara Cummins, Reverend Green is the IPA's Paul Bainsfair, Mrs Peacock is Dare's Helen Calcraft, the director Mark Denton poses as Professor Plum, Captain Brown is played by the illustrator Elliott Quince, Miss Peach is Fallon's Gail Gallie and Mr Grey is Ogilvy's Will Awdry. To find out more about the exhibition, click here.
This article was first published on campaignlive.co.uk
comments powered by

Disqus
---