---
Things we like
campaignlive.co.uk, Friday, 12 April 2013 08:00AM
Campaign's selection of media news and views of note in the week before 12 April 2013.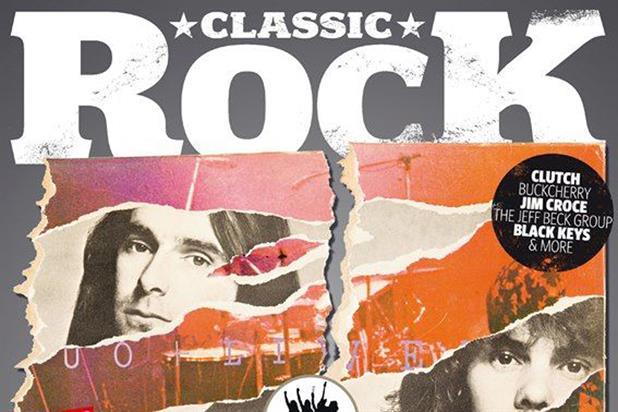 Team Rock snaps up Classic Rock and Metal Hammer
You have to admire the spirit of TeamRock, the company founded by the former GMG Radio executives John Myers and Billy Anderson. It has bought Classic Rock and Metal Hammer from Future for £10.2 million and will launch a digital station in May, broadcast on the national digital audio broadcasting platform Digital One. Myers and Anderson say that this is only a first step for the company – and we salute its optimism and ambition.
Facebook's mobile Home
Initial reaction to Facebook's Home app, which overlays elements of the social network on Google's Android, was mixed. For all those "super excited" in the US came plenty of cynics who consider it to be just further encroachment into people's lives. Positioned as a "whole new experience for your phone", Facebook Home will be preloaded on to HTC First handsets in the US from 12 April. From an advertising perspective, if the app can avoid a backlash, it promises opportunities for more regular "lightweight" users. It will launch in the UK exclusively on EE by early summer.
ShortList takes on the glossies
ShortList Media claims that its latest project, Never Underdressed, will be the UK's "first freestanding digital glossy aimed at affluent, stylish women". It will go live in May with a 14-strong editorial team led by Carrie Tyler, formerly the digital director of Elle, and will seek to combine the production values of monthly fashion magazines with the immediacy of the web. ShortList Media, established five years ago by the former IPC Media editorial director Mike Soutar, continues to show that it's not afraid of investing in innovative launches.
And one thing we don't…
BBC and ITV reignite scheduling war
BBC and ITV have resumed hostilities over their Saturday night primetime talent shows. BBC One's The Voice, which started on 30 March at 7pm, has moved to 6.45pm to counter ITV's launch of Britain's Got Talent at 7pm this Saturday. BGT had a slot of 8pm last year and BBC insiders accuse ITV of spoiler tactics. Whichever way you cut it, the clash is not in the best interests of viewers.

Send suggestions for 'Things we like' to Arif Durrani @DurraniMix
This article was first published on campaignlive.co.uk
comments powered by

Disqus
---