---
Private View: Nils Leonard and Tracey Follows
Campaign Work, Thursday, 30 May 2013 08:00AM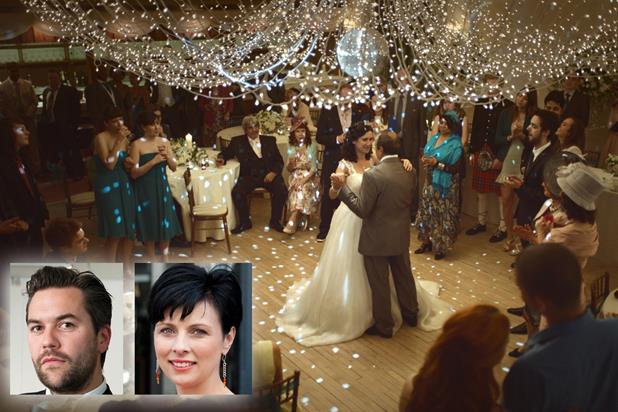 Creative
Nils Leonard
Executive creative director,
Grey London
The Harrison's Fund ad fucked me up a bit. I have sons, you see.
Yes, it's small. It's print. It's charity. But it's good charity.
A welcome return of the provocative headline.
The BT Sport launch ad is missing a script. It's a disjointed collection of moments from the director's wank-bank, strung together with some wooden narration.
There is no real story here, and no real moments for us all to remark on, despite the myriad of talent on show. The music, the imagery, the powder explosions and even the grass hamster wheels all feel a bit familiar. Actually, they don't make you feel at all. Given the scale of what it's launching, its biggest failing is that it just doesn't feel new.
The Jaguar ad plays to the clichés of its drivers with a really dodgy key toss upon delivery of its "your turn" idea from a man in a Richard Hammond leather jacket. But it doesn't matter because the car is worshipped in sticky light and throaty sound for the previous 50 seconds, to the point where you just want it.
It will sell Jags, for sure, but I can't help feeling they're marketing to people who already have one.
NatWest has taken a sweet ad made in 1997 and placed mobile technology into it.
The once beloved Marks & Spencer has made a beautiful film, then placed a dodgy voiceover and flat music all over it. Do Helen a favour. Watch this film with a different soundtrack (we tried Alt-J's Taro), imagine a pared-back title at the end and it's twice as powerful. M&S feels caught between a new craft (its posters up at the moment are lush) and an old voice ("this isn't just…").
Really, though, we're all just hoping it regains its once mighty scale and ambition. It created a bromide for the high street once – where is that populist renegade now?
Planner
Tracey Follows
Chief strategy officer and executive partner, JWT London
"This is a very special day," according to Peggy Lee. I'm not sure how she felt the day Miss Piggy was created because, apparently, "Miss Peggy Lee" was the inspiration. That's a day you wouldn't forget in a hurry; the day a stuffed piggy puppet was created in your image.
But how forgettable – or memorable – are the stories in this week's crop of advertising? After watching them once, and then several days later trying to recall them, it was NatWest that first sprang to mind. Humming along to the Lee track mentioned above, I could remember the working-class father bursting with pride as he walked his daughter down the aisle and ran up a lifetime of wedding debt. He doesn't seem to mind, though, because the Pay Your Contacts app enables him to instantly make payments on his phone, ensuring everyone has a lovely money-worry-free day.
The reasons I remember it: a drama rather than a voiceover, a music track whose lyrics do much of the implicit storytelling and a couple of well-observed moments of empathy.
What next? I can remember the BT Sport ad. Loads of sports – well, loads of sportspeople. Loads of voiceover telling me how "big" it all is and loads of "big" effects to prove it. It even includes Clare Balding, and you don't get much bigger than that. Remember the old BT ad "broadband has landed"? Well, this is "broadband has landed and it's got football boots on". The main bit I remember is Lawrence Dallaglio (lovely chap). I'm not sure why he wasn't the spokesperson instead of that bloke, whatshisname?
Next, I remember the print ad for cancer. Except it's not; it's for Harrison's Fund, a little lad who suffers from Duchenne muscular dystrophy. It's a clever idea, but perhaps a little too comparative for its own good. The headline, designed to shock, uses the C-word – "I wish my son had cancer" – and goes on to explain that, if he did have cancer, there would be funding and a possible cure, unlike in the case of this disease. The ad tricks me into reading it, but it can't trick me into remembering it, and I'm left thinking about cancer more than I am about muscular dystrophy.
I can just about recall the Jaguar ad. The thing is, there's no Jaguar-ness about it. It has twisting, turning continental mountain roads, and a badly dubbed man in a bomber jacket who exclaims "your turn" to another man standing at the front of the world's longest queue. (We're not sure whether they are queuing for a test drive or it just happens to have been shot outside an Estonian Apple store.) Like an Apple ad, a Jaguar ad should be beautiful, aspirational and other-worldly in its design. This has none of the semiotics that have made Jaguar so memorable, and magnetic too. But then look at the car: that doesn't look like a Jaguar either.
The final one I recall is Marks & Spencer with its wall-to-wall voiceover that tries to convince me that this outdoors lifestyle scenario is more perky than food-porn. Personally, I associate picnics with the sound of laughter, the birds and the bees (if you're lucky), the smell of grass and clinking Pimm's. Not Anna Friel going on and on. She tells me it's delicious, but it all comes across as a little soggy. I blame Michael Fish. Remember him?
This article was first published on Campaign Work
comments powered by

Disqus
---