---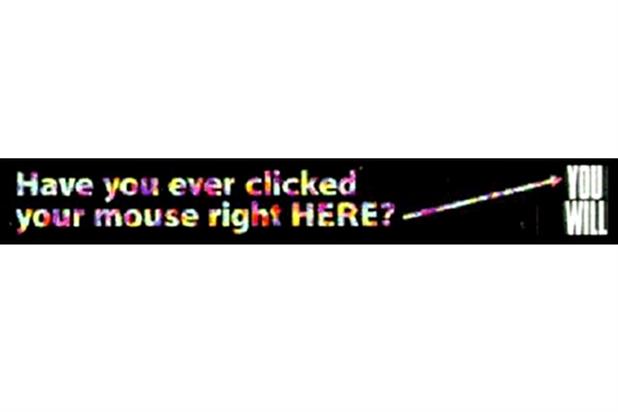 Things you need to know
Joe McCambley, who created the first banner ad while working at Modem Media, was sceptical about online advertising. Writing in the Harvard Business Review, he called it "a nuisance at best".
The IBM- and Sears-owned Prodigy pioneered online ads in the 80s to promote Sears products. However, it never capitalised on its early advantage.
Online adspend reached £5.42 billion in 2012, a rise of £607 million on 2011, according to the Internet Advertising Bureau.
It all started in 1994 when HotWired, Wired's online arm, hit on a scheme to make some money out of its website. Its idea was to change advertising irrevocably.
On 27 October that year, it caused the world's first banner ad to pop up – a process that resulted in the creation of the fastest-growing ad medium in history.
Two men arguably played a pivotal role in the birth of that ad, which was sponsored by AT&T to promote seven museums.
One was Rick Boyce, who was the associate media director at Hal Riney & Partners, where he was introduced to the internet as a member of a group studying emerging technologies. "It was clear a new medium was being born," he later recalled.
The other was Ken McCarthy, a pioneer of internet commercialisation and one of the people responsible for the development of the banner ad. Boyce credits him with introducing him to the idea that the internet could be used as an ad medium.
Soon, Boyce was to get a heaven-sent opportunity to put his theory into practice when his friend Dana Lyon, Wired's associate publisher, asked him to become HotWired's ad director.
"There was no place to advertise on the internet before HotWired," he says. "The fact that we weren't repurposing Wired magazine online was a big deal. And the notion that we could support this thing with advertising was a unique concept."
The initiative was pioneering. Despite having no off-the-shelf software to track ads, HotWired still managed to report click-throughs to clients weekly. "It was a time of exploration," Boyce adds. "It was all new."
This article was first published on campaignlive.co.uk
comments powered by

Disqus
---