---
Publicis Omnicom Group gets antitrust green light in the US
By Maisie McCabe and James Swift, campaignlive.co.uk, Wednesday, 06 November 2013 12:00PM
Omnicom and Publicis Groupe's merger came a step closer last week after the deadline passed for the groups to be challenged on antitrust grounds in the US.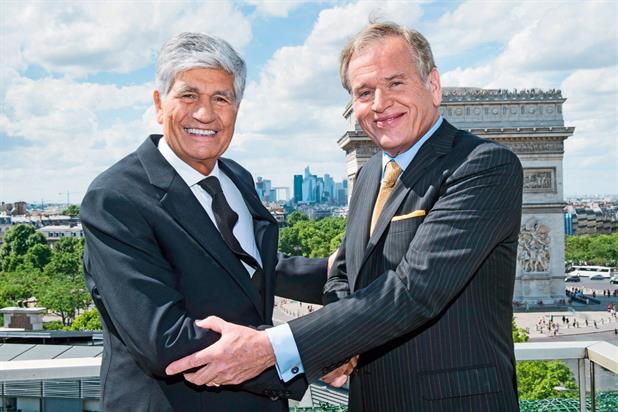 The story so far
July: Omnicom and Publicis Groupe agree to merge.
September: The groups file for approval in the US, the European Union, India, Australia and others. Six or seven more must follow. Start discussion of draft notification with the European Commission and provide draft filing in China.
17-21 October: Hold meeting in Miami for staff to get to know each other and launch integration planning committee, which will identify enterprise-wide opportunities and be chaired by Maurice Lévy and John Wren.
November: Deal can no longer be challenged in the US on antitrust grounds. The merger also has approval in Canada, India, Turkey, South Africa and South Korea.
The deal is awaiting clearance in Europe and China but is expected to go through in the first quarter of 2014. It will create the biggest communications group in the world, bringing together networks such as Saatchi & Saatchi, DDB and BBDO.
Executives at the two groups are already jostling for position in the new entity. Arthur Sadoun was recently promoted to the role of global chief executive of Publicis Worldwide, while OMD's US chief executive, Alan Cohen, left to set up his own shop.
Should the merger receive approval, the groups will then look to obtain the agreement of their shareholders. There may be some resistance; the first lawsuits against the deal were filed just one day after the merger plans were confirmed in July.
The US antitrust waiting period under the Hart-Scott-Rodino Antitrust Improvements Act of 1976 passed on 1 November, so the deal can no longer be challenged in that country.
Authorities in Canada, India, Turkey, South Africa and South Korea have also passed the deal.
This article was first published on campaignlive.co.uk
comments powered by

Disqus
---