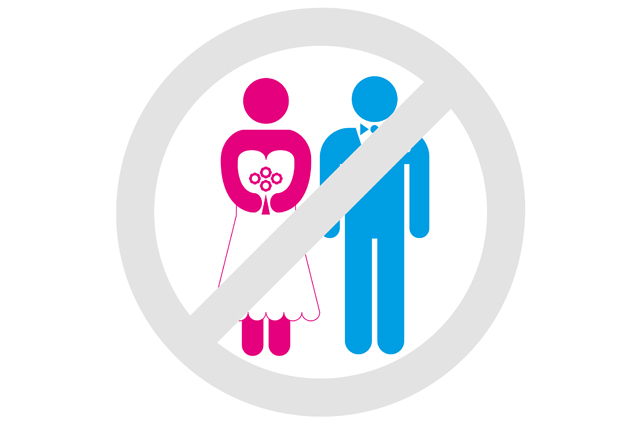 One of the biggest social trends to emerge from the 2011 census is the huge rise in the number of single people living in the UK. For the first time, married-couple households are in the minority at 47%. Single-person households are increasing at a rate of 166,000 a year. Singletons are on course to become the biggest type of household by 2031, reaching 10.9m, according to the Government Office for Science.
Yet many brands seem stuck in an idealised vision of the past, churning out campaigns portraying traditional nuclear families where women scurry about doing all the housework. Meanwhile, singleton stereotypes are rife: Lena Dunham's TV series Girls may have usurped Sex and the City, but many marketers seem to be visualising Bridget Jones when they seek to connect with single-person households.
There is no doubt that there is an urgent need for marketers to confront these outdated stereotypes. The massive shift away from traditional families to single-person households is having dramatic consequences for shopping habits. According to Lloyds TSB's head of communications planning, Terry McParlane, the age-old marketing tactic of selling to consumers as they go through a predictable series of life stages - getting engaged then married, buying a first home and having children - is looking increasingly out of touch. Brands are being forced to adapt as people are settling down with partners later in life - if at all - and many decide against having children.
'In recent years, we've recognised that people's journeys have gone from being simple, linear and life-stage-driven to more complex,' says McParlane. 'The idea of easing from one predictable stage to another no longer stands and traditional life stages are morphing and multiplying.' Lloyds attempts to take account of some of these new ways of living in its 'For the journey' campaign.
Difficulties in getting a foothold on the housing ladder, spiralling student debts and increased job insecurity put a question mark over individuals' lifetime expectations and aspirations.
'There is an overall shift and lack of security, so people just don't know what is around the next corner,' says Ben Kay, chief executive of RKCR/Y&R, the agency behind Lloyds TSB's ads.
Brands should therefore take care when targeting singles, he adds, and perhaps avoid mentioning the subject at all. Powerful advertising should reflect what people want to be, rather than what they actually do.
'People struggle when brands are assumptive about the family and social situation they aspire to live in,' argues Kay.
The backlash against Asda's 'sexist' Christmas ad, for example, may be testament to this. Kay believes that powerful ads refer to a mental state to which people aspire, rather than a specific situation in life.
This may be why brands are frightened of overtly targeting singles. Rhodri Ferrier, co-founder of skincare brand Bulldog, says: 'We don't explicitly target singles, though implicitly we do, because they make up such a large part of our consumer base.'
He divides the brand's consumers between 'traditional' singles who are 18 to 24 years old and the older, more-affluent singles in their 30s and above. 'If we thought about targeting singletons, it could come across as patronising,' he says. 'We think about the world attitudinally, rather than the split between singles and married men.' In addition, he points out that promoting the brand properties of naturalness and softness is the essence of the proposition.
Dating also adds a frisson of excitement to single lives. Online matchmaking has sloughed off its social stigma and is now an accepted part of the mating ritual in the UK.
Karl Gregory, managing director of online dating site Match.com, predicts a continued explosion of singledom in the UK. He believes brands have to become increasingly subtle in the way they target singles.
'It's key that brands really know what makes the demographic they are targeting tick and that they have robust data that goes beyond traditional demographics to support their assertions,' he says. 'Very often, it is not the obvious thing that brands should focus on, but the issues, feelings, concerns and aspirations that underlie them.'
So what can brands and retailers offer the growing group of thirtyand fortysomething singles with relatively high spending power and plenty of time on their hands? Many of these consumers have made an active decision to stay single and are determined to enjoy it, which should make them something of a godsend to brand marketers.
Phil Teer, strategy director at agency Brothers & Sisters, believes that brands need to offer 'experiences of discovery' for these older, better-off singles.
They are attracted to courses, such as those offered by Jamie Oliver's Recipease kitchen-shop chain and Apple stores. Record stores, affordable-art fairs, wine clubs, sport and fitness clubs, festivals and evening classes all attract the affluent single.
'Experience matters; discovery matters,' he says, adding that singles could play a pivotal role in the future of retail. 'Singles could save the UK high street.'
Brands are finding ways to cater to this group. Restaurant chains such as Polpo, YO! Sushi and Wagamama offer bar stools, which means that customers can dine alone without the feeling of awkwardness that some experience at a table that can seat two or more. McDonald's ads feature people eating alone in its restaurants, while Heinz and Innocent are among the brands to have invested heavily in single-serving products.
'Savvy aunts' with no children of their own are being targeted by gifting brands, such as Disney in the US, as they buy presents for their nephews and nieces. IKEA has offered bedroom furniture for twentyand thirtysomethings who still live with their parents and want to turn their rooms into studio-style apartments.
The travel industry is also broadening its offer for single people, with companies such as Saga and other specialists offering holidays for lone travellers, who are often charged a premium for accommodation. Despite such progress, however, Teer warns brands to take care when it comes to representing singles in ads because there can still be a social stigma attached to being alone.
Brands will have to catch up with social trends and accept that the traditional nuclear family, which has been the lynchpin of so much of their marketing activity over the years, is in decline. They will need to find new ways of addressing a society in which singledom as a life choice looks likely to become the norm. It's high time brands set aside their outdated 'Bridget Jones' stereotypes.
MIND THE DEMOGRAPHIC DELUGE
For more than 50 years, marketers have relied on the socio-demographic groups created by the National Readership Survey as a shorthand for understanding customers. With senior managers defined as As, middle managers as Bs and clerical and junior managerial posts in the C1 category, this has become a convenient way to segment consumers. But this demographic view of the world is coming to be seen as outdated and cumbersome.
McCann London planning director Nikki Crumpton says there has been a fundamental change in the manner of segmentation with the arrival of a mass of digital data about people's preferences, attitudes and behaviour. Socio-demographic approaches narrow down groups of people into a manageable audience. Meanwhile, data-based segmentation works the other way, finding connections between individuals and building up a group based upon their preferences rather than their attributes.
'Brands get stuck in the way they think about their consumers. It's up to us agencies to keep them in tune,' she says.
STEP ASIDE BRIDGET: HOW TO TARGET SINGLE MEN
Marketing aimed squarely at men is among some of the most creative and adventurous around. Men are assailed with campaigns from sports brands, online gaming sites, cars, alcohol and gadgets.
From Nike to Foster's lager and Bet365 to BMW, brands operating in the traditionally male-focused categories have embraced marketing to single men. Outside these areas, brands are also learning the secret of appealing to men.
Personal care is an area that has always struggled to reach this audience, but there are signs this is changing. Lynx, for example, has injected humour and creativity into its propositions in a similar fashion to ads for beer and football.
When it comes to older single men, however, Hetta Bramley, qualitative director at market researcher Engage, says many in their late 30s and early 40s see their friends settling down and feel they have missed the boat.
'You get men who were so busy enjoying their 20s and early 30s and living in the present, they suddenly realise when they reach their late 30s that their friends have settled down and they are stuck,' she says. 'They have a bravado about how good life is but underneath there is, a sense of loneliness.'
Bramley believes this makes this group a suitable target for brands such as Sony, Apple and audio equipment manufacturer Bose.