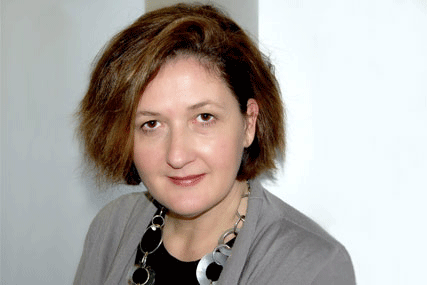 MW: What are your main responsibilities at the RAB?
LS: To work with the RAB's managing director Simon Redican and planning director Mark Barber to increase radio's profile among senior advertisers and media agencies. Over the next few months I will focus on meeting the top 20 advertisers in the UK. We need to convince those advertisers who aren't yet spending on radio that it is relevant for their product, it can be measured and is quantifiable, and it will make a difference to their marketing.
MW: What is your biggest recent project?
LS: Our Online Multiplier research, conducted with research agency Other Lines of Enquiry, which we released three weeks ago. This study showed that radio is a great driver for search: if you have great creative copy in a radio ad, people will search for that brand on the internet, amplifying the effect of the advertising.
MW: Why should advertisers use radio in 2010?
LS: Radio is still a fantastic medium for reaching a big audience. Media is increasingly fragmented, but you can reach more than 31 million listeners every week through radio, and I think that is a very sexy fact. Radio also complements multimedia campaigns; it works very well alongside TV and online. You have to engage with and trust digital media, and that is similar to how radio works so digital and radio mirror each other really closely.
MW: Where are the growth areas in the market?
LS: Digital platforms now make up 20.9% of all radio listening, and within that there is listening on mobiles and through iPhone apps. The entertainment genre is also expanding: radio groups such as Global Radio and Absolute Radio are getting back into live gigs and celebrity partnerships, which listeners love.
MW: What do you think about TalkSport winning two of the Premier League commentary packages from the BBC?
LS: This is fantastic news for radio. There used to be criticism that radio is just about pop music and breakfast shows, but most radio groups are now diversifying and experimenting. There is real recognition that radio is about engagement - if listeners go to a live show put on by a brand they trust, they know they will enjoy the event. Artistes have to work harder to forge relationships with their listeners, and this extends the radio companies' proposition. Their playlists are more extensive because there is greater context for how they play their music, and the new audiences this attracts makes life more interesting for media planners and buyers.
MW: How has the radio market held up over a difficult year?
LS: Our figures for the last quarter of 2009 indicate that radio's share of the advertising pie will have grown from 5.8% to 6.0% over the last year, and this translates to millions of pounds in additional commercial revenue. So we are growing share at a time when other media are stripping back. Radio is great at point-of-sale, it is a strong footfall driver and it is one of the best media for demonstrating ROI. Given capital cost and return on sales, radio is phenomenally effective.
MW: What do you want to achieve during your time at the RAB?
LS: I want my legacy to be an absolute conviction that we have a medium that is modern and relevant and an industry body that completely supports and mirrors what the radio media owners are doing. I want the RAB to be an evangelist for radio in a constructive and creative way while not losing sight of the medium's core heritage - that radio reaches a huge audience and is trusted by listeners.
MW: Which radio programmes do you listen to when you are not working?
LS: I listen to a mix of commercial stations and the BBC. In the morning I listen to Johnny and Lisa's breakfast show on Capital FM, mixed with the Today programme on BBC Radio 4, depending on which of my three children are in the car. In the afternoon I listen to Geoff Lloyd's Hometime Show on Absolute, and if I am in the mood I listen to Angie Greaves on Magic and Graham Dean on Smooth. I am also a big fan of Radio 4's Desert Island Discs.