---
BBDO wins Network of the Year
By Staff, campaignlive.co.uk, Thursday, 13 December 2007 08:30AM
A glut of new business at both global and regional level, a deluge of awards and expansion throughout Asia made 2007 a year to remember for BBDO.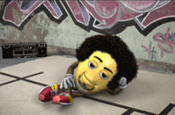 When you're an agency with a professional mission of "the work, the work, the work" and you top The Gunn Report for the second time on the bounce and the fourth time in nine years, you have every right to be rather pleased with yourself.

When you follow this by being named the first ever Network of the Year at Cannes, while landing two Grand Prix (for outdoor and radio) and a host of other awards, you can justifiably pop a few Champagne corks and have yourself a little celebration.

However, when you top all of this with a new-business increment of $2 billion, $1 billion of which coming from new clients, you know you can expect to be crowned Campaign's Advertising Network of the Year.

BBDO's astonishing new-business record has been crafted in both global pitches as a network and through the strength of its domestic agencies.
Globally, it picked up the $300 million Monster.com account, as well as the Johnson & Johnson business for Splenda, Stayfree and Monistat.

Regionally, it won Best Buy ($200 million) and Hertz ($30 million) in the US; Watsons ($30 million) and Snow Beer ($3 million), China's biggest-selling beer brand, in Asia; Vodafone ($40 million) and Foster's ($15 million) in New Zealand and Australia respectively; and Heinz ($25 million), Birds Eye ($25 million) and Sainsbury's Bank ($10 million) in the UK.

Meanwhile, existing customers, from AT&T to Wrigley, boosted the network's coffers by consistent consolidation. Other clients who extended their relationship with BBDO included PepsiCo, Mars, Procter & Gamble and Bayer.

The network also began to get its act together in Asia, a region where it had, at least for the past few years, struggled to keep up with the likes of Ogilvy & Mather, owing to a lack of cohesion and a sense of purpose.
This year, BBDO saw a 50 per cent increase in billings in China, opened an office in Guangzhou and picked up the Doublemint business - the biggest gum account in China. It also opened new agencies in Bangladesh, Vietnam and Sri Lanka.

Scooping local and global creative awards has always been important to BBDO. Andrew Robertson, the BBDO Worldwide chief executive, admits that awards are the barometer by which he measures the success of his individual agencies. On this marker, 2007 was a bumper year. Among other accolades, BBDO was the most-awarded network in Africa at the Loeries, the most-awarded agency in Latin America at El Sol and FIAP, and the most-awarded agency on mainland China.

Robertson's right-hand men deserve recognition for their role in this success story. Key are Chris Thomas, the chairman and chief executive of BBDO in Asia, and William Eccleshare, the chairman and chief executive of BBDO EMEA. Both are seasoned operators who are successfully keeping up the Asian and European ends of the bargain. Thomas has created a new coherence across the 13 Asian markets under his watch. Meanwhile, Eccleshare has seen 18 of his businesses named agency of the year in their respective regions and more than a hundred receive industry plaudits or awards.

This is in no small part due to the fact that, despite its size, excelling creatively remains central to BBDO's focus. Something that helped make it the best all-rounder in the world in 2007.

Wieden & Kennedy once stood as the alternative choice, reserved for brands such as Coca-Cola, Starbucks and Nike, whose creative focus was primarily for a US audience. Now that's all changed. This was the year Wieden & Kennedy resoundingly proved it had all the network credentials to compete against the old-world network juggernauts and - in most cases - win.

Consider two of 2007's biggest global pitches. First, the Visa football World Cup spon¬sorship, which W&K won after a protracted pitch process against TBWA\Chiat\Day, Saatchi & Saatchi and 180 Amsterdam.

A week later, it won the global Nokia business, beating DDB, Grey, JWT, WPP, Bates, Mother and Bartle Bogle Hegarty. Both were run out of the agency's London office.

W&K has countered the international network model by focusing on eight key offices, in Portland, New York, London, Amsterdam, Tokyo and Shanghai. This year it has opened offices in Beijing and Delhi.

Meanwhile, as creativity moves further up the agenda, the independent nature of the agency leaves it in pole-position to capitalise. The work across Coca-Cola, Honda, Lurpak, Nike and Electronic Arts has been exceptional, and the agency has ratcheted global billings of $1.4 billion.

However, two elements do come under question. In March, the agency lost a chunk of its flagship US Nike account to Crispin Porter & Bogusky. Meanwhile, the recent departure of the managing director, Tim O'Kennedy, from its Amsterdam office, followed a week later by its award-winning creative director, Al Moseley, has left the door open.
Both offer challenges for the network as it reshapes for the future. Yet, in 2007, its 25th anniversary, there was plenty still to praise.

Chuck Brymer, DDB Worldwide's president and chief executive, is currently finalising a new brand positioning for the network. He will have plenty to draw inspiration from.

Creatively, the DDB network is playing at full strength. Harvey Nichols, Marmite, Anheuser-Busch and Volkswagen continue to provide the big creative opportunities.

Of the seven major international awards this year, 29 DDB offices around the world have cashed in.

In its respective regions, the network has had a strong performance.
Its Brazil, Canada, Mexico, Singapore and Budapest offices were all named agency of the year by their respective trade titles.

In new-business terms, Wrigley and Royal & SunAlliance were the biggest global wins. The network will be disappointed not to have converted some of the larger pitches of the year, including Nokia, Budweiser and Monster.

An honourable mention goes to AKQA, which continues to build its global digital presence, carefully selecting new hubs as it goes.

The agency now has 650 staff across six offices, the most recent being its Amsterdam operation, which opened this year.

It works globally for Xbox, Coca-Cola, Smirnoff and McDonald's. In 2007, it also picked up Nike Football, AOL and Motorola, and got added to the Unilever global roster.

The network is kept together by Ajaz Ahmed, who spends much of his time jetting between offices, as well as the chief executive, Tom Bedecarré, and Guy Wieynk, who is the managing director of the New York office.
Recent winners: Euro RSCG (2006); BBDO (2005); Bartle Bogle Hegarty (2004)

This article was first published on campaignlive.co.uk
comments powered by

Disqus
---