---
Cadbury "gorilla" wins Campaign of the Year
By Staff, campaignlive.co.uk, Thursday, 13 December 2007 08:30AM
Rarely is one TV ad so utterly absurd and effective that it touches a nation, reshapes a brand and leaves advertising purists scrambling for the rulebook. But that's the beauty of this beast.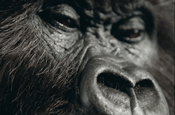 Campaign was locked in hours of debate over this award. One thing was immediately obvious: Cadbury's "gorilla" raises many more questions than answers. For example, is this a campaign or just one lucky ad?

Obviously, Fallon would argue A Glass and a Half Full Productions is the thread of an idea that will become clearer in 2008.

But this category is not awarding next year's work. So the judges were bitterly divided. Some argued that the disjointed outdoor executions, a website, a few You Tube virals, a pre-match teaser and a mass of post-match PR was simply not enough for a Campaign of the Year shortlist.

But just say we remained open-minded, could the case for "gorilla" stand up to its competition? Again, the jury was out. Literalists argued the definition of campaign was "several related operations aimed at achieving a particular goal".

By these standards, PG Tips and O2 had excelled. Both showed hard-working ideas that seamlessly translated across channels, resulting in a wider awareness than just TV, user-generated content or PR. PG had also marked an adland first by successfully transplanting Monkey from ITV Digital. Could both brands really be beaten by a single 90-second ad of a mentalist in a gorilla suit playing his drums to a Phil Collins track?

But therein lay the rub. In adland's reductive world, where creativity cannot exist without measurability, where a leap of imagination cannot be made without a strategic springboard, "gorilla" defies all the odds stacked against it.

The concerns of a nervous client are all absolutely valid. There is no reason for a gorilla to play the drums. The ad tells you nothing about Dairy Milk. Yet, ultimately, it doesn't matter. "Gorilla" is one of those once-in-a-blue-moon pieces that, despite all rational evidence to the contrary, is set to return the tracking results that most planners could only dream of.

By the end of October, value sales of Dairy Milk had already shot up 7 per cent. Weekly sales were up 9 per cent year on year during the period "gorilla" was on air, and the ad has already received the highest recognition scores ever recorded by Hall & Partners.

So much of this ad's success lies in its smart execution. No massive production budget. No multi-location shoot. Instead, some delicate touches from Fallon helped along by some smart placement from Starcom Media and intuitive PR from Sputnik.

Posing as a real film production company, A Glass and a Half Full Productions featured a pre-ad teaser campaign in TV listings that resembled a film. The Glass and a Half Full Productions website ensured a long-term dialogue with fans was sustained. Meanwhile, 90-second slots during the Big Brother Final and Rugby World Cup matches gave the ad authority.

TV showed it could still flex its muscles. The ad captured the nation's imagination and a surge of interest followed. All of which was manna to a company that had been having a pretty dismal time of it.

For until now, Cadbury had been at the centre of a number of media firestorms. In June 2006, a series of salmonella scares had resulted in more than one million bars of chocolate (including Dairy Milk) being removed from shelves.

Last February, its £10 million launch of the US chewing-gum Trident had been mired in controversy after an ad by JWT featuring an Afro-Caribbean poet was deemed racially offensive and rapped by the Advertising Standards Authority. Then, in June this year, news that Cadbury Schweppes was to announce a £300 million cost-cutting exercise was another tough headline for the company.

Suddenly, barely three months later, and through "gorilla", Cadbury was generating positive headlines again. Cuts from across the nationals, trade press, lads' mags and radio praised and discussed the whys and wherefores of the gorilla and it became a talisman for England's Rugby World Cup campaign with some cultural critics even comparing it to Dadaism - a counter-cultural piece of work going against the form of its period.

So it's not a campaign in the traditional sense. But if one piece of creative work is so spectacular that it can breathe new life into television, creating its own multimedia campaign on the fly, then Fallon and Cadbury deserve even more credit. Advertising has broken through and brought Cadbury back into the national psyche. It's different, it's exciting, it's fun, it worked. Sod the traditionalists. This is what 21st-century advertising should aspire to.

PG Tips got close to taking this award with a bold new campaign that launched at the start of the year.

Al and Monkey achieved national celebrity six years ago with the ITV Digital campaign. When the company went into administration in 2002, the two of them seemed doomed to join other characters in advertising's history books: Buzby, Flat Eric and the Tetley tea folk.

Resurrections have happened before. Cadbury's brought its Flake girl back this year, and the Honey Monster got a reprieve in March. But this was different; the campaign was the first time characters created specifically for one brand had switched allegiance.

The first ad in the campaign saw the two reunited and discussing what had happened to them since ITV Digital had gone, in Monkey's words, "belly up". Al then suggests that they "get back into the advertising game".

This approach played with advertising's conventions and let the viewer in on the joke. Since then, the campaign has delivered impressive results with engaging, well-written work and some excellent through-the-line integration. Monkey has had his own MySpace page, has been offered as an on-pack promotion and he and Al have garnered acres of media coverage. Results include a 15.5 per cent boost in sales that has enabled PG Tips to take market leadership from its rival Tetley.

Despite spending around £40 million on advertising over the year across a variety of TV, press and poster campaigns, O2's 2007 was notable for the way in which it pioneered less traditional forms of communication.

If Cadbury and Fallon created the TV sensation of the year, then O2 and VCCP had the sponsorship coup. The company's decision to take naming rights for the Millennium Dome was widely ridiculed at the time, but six months on, more than half of the UK population now refers to the building as "the O2". More than that, the antipathy towards what had been a notorious white elephant has been completely turned on its head.

As well as the Dome sponsorship, the mobile operator was behind two of the most innovative and successful uses of online across the year. Agency Republic's "favourite place" Facebook page is the most successful UK branded social network community - more than 20 per cent of universities joined in, uploading photos, video and comment in a bid to win an O2-branded party and free calls.

For O2's Cocoon handset, VCCP created one of the most impressive uses of blogging by contacting 50 influential bloggers and encouraging them to create a dialogue online. The response was overwhelmingly positive.

Recent winners: Sony Bravia (2006); Stella Artois (2005); Honda (2004); 118 118 (2003); John Smith's (2002)

This article was first published on campaignlive.co.uk
comments powered by

Disqus
---