---
Gorgeous wins Production Company of the Year
By Staff, campaignlive.co.uk, Thursday, 13 December 2007 08:30AM
For all the carping and hand-wringing from production companies over the state of their shrinking budgets and loss of control over the production process, they're still knocking out some tremendous product.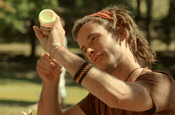 None more so this year than Gorgeous, which scoops this award for the second year running and for the fifth time since 2001.

Granted, budgets aren't what they were and procurement departments are steadily whittling away at what money is left for the producers, but this doesn't appear to be damaging the final product. While in 2006 it was hard to come up with five, let alone ten, great TV and cinema spots of the year, in 2007 it's been hard to decide what to leave out.

And in a year in which a number of excellent commercials made advertising talked about again, the Gorgeous house reel shone above all others. Add to the mix a number of canny signings and shelves of awards, and the outfit led by Paul Rothwell was impossible to beat.

Now more than ever, Gorgeous' success is a true team effort, with no single director stealing the limelight or hogging the stage at the awards. Tom Carty had a particularly successful year. His hard-hitting spot for Against Breast Cancer, which was created by Abbott Mead Vickers BBDO and featured a pole dancer who had lost a breast to the disease, won three silvers at D&AD and a gold at the BTA Craft Awards. That success was shared with Peter Thwaites, whose "museum" spot for Honda won silver at the British Television Advertising Awards and Best Cinematography at the BTA Craft Awards.

Vince Squibb's first full year as a full-time director witnessed the former Lowe London creative winning BTAA silver and Cannes gold for his hard-hitting "the day I went to work" spot for Transport for London. He also directed the charming "pourable sunshine" for Heinz Salad Cream; two powerful and emotional spots for MTV - "the 12 days of Christmas" and "poem"; and the simple, but effective, "out of focus" for Boots Opticians.
Gorgeous' awards success, which saw it placed seventh in the Cannes Lions Palme d'Or rankings (the highest-placed UK production company) led to third place in the 2007 Gunn Report, again, the highest Brit.

Chris Palmer's "baking of Fabia" for Skoda through Fallon swept the board at the BTA Craft Awards and there will be few doubting it will repeat that success at next year's bigger BTAA. Should that be the case, Palmer will achieve a rare double: at this year's BTAA he took home three golds for the Carlsberg "old lions" campaign and the Chairman's Lifetime Achievement Award.

The hurdle he'll have to overcome to repeat that success is another Gorgeous-produced spot: the epic "Play-Doh", directed by Frank Budgen, with animation by Passion Pictures.

Budgen was rumoured to be second choice for the third in Fallon's "colour like no other" campaign for Sony Bravia. The agency originally tried to hire Michel Gondry to direct the spot. It's hard to picture how the Frenchman could have done it any better and Gondry's production company, Partizan, will be kicking itself that its star director's feature film commitments stood in the way of his getting one of the best ad scripts in years.

The Gorgeous family welcomed a number of new members this year, most notably the US director Lance Acord who joined for UK representation. In addition to being one of the most highly regarded commercials directors in the US, Acord has a sideline in features cinematography; his CV includes the films Lost in Translation, Being John Malkovich and Where the Wild Things Are.

As part of the deal with Acord's New York-based production company Park Pictures, Gorgeous now also represents Joachim Back and Joaquin Baca Asay. Back is best-known for his Cannes gold-winning Canadian Viagra campaign, created by Taxi. And while Baca Asay qualifies for new director status - he's only been directing for the past year - his rise has been meteoric: His first commercial, a spot for Nike, won a silver Lion in Cannes this year and he has hit the ground running in the UK, directing the Eurostar St Pancras launch campaign through Fallon.

Blink Blink's steady rise into the upper echelons of UK production talent has been impressive, not least because its owner and managing director, James Studholme, has an entrepreneurial flair that's impossible not to admire. Studholme has kept a razor-sharp creative edge to his company, backing the bigger names on the reel with fresh talent.

This year saw the continued elevation of the company's star director, Dougal Wilson. The former Leith London creative directed spots for Diet Coke and Orange and achieved the seemingly impossible in creating a charming spot for a storage company with "tide" for Big Yellow, through CHI & Partners.

Other highlights on Blink's reel include Audi "lines" from the confusingly named directing collective Lynn Fox, the insane Sony HD Experiment ad from Pleix and "click" by Sebastian Strasser for NSPCC.

Crowning glory, though, goes to a spot directed by a guest signing - Fallon's Juan Cabral produced his "gorilla" spot for Cadbury through Blink. The public loved it, so much so that Phil Collins is back in the album charts.

Blink has strong non-traditional offerings in Blink Ink and Blink Digital. If there was a downside to 2007, it was the departure of Vaughan Arnell after less than one year at the company. Arnell was always strange casting at Blink, and his avowed intent to kick-start his commercials career never really got firing during his time at Blink.

Rattling Stick Danny Kleinman's and Ringan Ledwidge's Rattling Stick is just 18 months old, yet already a runner-up for production company of the year.

While that success is not to be sniffed at, the company was always going to be one of the big players - with two names like Kleinman and Ledwidge involved, you're always going to get a good share of the big scripts.

Kleinman continues to be one of the hardest-working directors in the UK. This year, he was behind the camera on the PG Tips campaign from Mother that reunited Johnny Vegas and Monkey, the epic "sea" spot for Smirnoff through JWT London, and "lobster" for Heineken through The Red Brick Road. Although less prolific, Ledwidge is equally talented, as evidenced by his "dangerous liaisons" spot for Levi's. Although with his first feature film out in the new year, Ledwidge is unlikely to make a full-time return to commercials.

Rattling Stick claims it will remain small - no doubt Kleinman still has nightmares about the demise of his former production company, Large. That said, there have been some hirings - Andy McLeod joined from Fallon in 2006 and has made a steady start to his new career. He will undoubtedly be one of the new directors to watch in the coming year.

Recent winners: Gorgeous (2006); Stink (2005); Gorgeous (2004); Partizan (2003); Gorgeous (2002)


This article was first published on campaignlive.co.uk
comments powered by

Disqus
---
Additional Information
Highest rated
Agency: Antidote

Rating: 5.0

Rating: 5.0