---
Should agencies outsource digital?
By Kate Nettleton, campaignlive.co.uk, Thursday, 03 April 2008 07:00AM
Some use third parties, but others prefer to keep digital production in-house, Kate Nettleton says.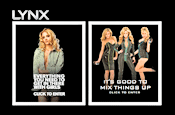 For some time, the online advertising agencies have clung on to an in-house, holistic model of production where coders and creatives sit side by side.

Yet now the digital industry and its new wave of start-ups are beginning to take their lead from traditional advertising agencies (much as they would hate to admit it), and are opting to outsource instead.

Although some shops are only taking tentative steps, opting for a hybrid model, digital start-ups such as Work Club and AnalogFolk are bucking the trend and outsourcing digital production to technical production shops, not just in London, but internationally.

Some say these young agencies are only outsourcing because it is financially impossible for them to have all the relevant skills on their payroll.

However, Bill Brock, the founding partner of AnalogFolk, and Martin Brooks, the founding partner of Work Club, insist outsourcing is vital to strategic integ-rity, ensuring that clients are not force-fed solutions premeditated by an agency's financial needs or digital production capabilities.

Others argue that working in a digital agency has become something of a turn-off for talented
technical types, which is making in-house models more difficult to sustain as online content diversifies and the demand for specialist skills increases.

"The best technical people have spent three years being whipped by project managers, given ridiculous workloads, and working unsociable hours. They just don't want to work in agencies any more," Brooks says.

Lee Wright, the managing director of Dare, which operates a predominately in-house model, disagrees: "We've had to work hard at attracting talent, but it's not a massive problem for us. People still like being a part of the culture of the agency and the development process as a whole."

Outsourcing does afford agencies the flexibility to cherry-pick the best talent as and when the client requires, which is proving particularly attractive to traditional advertising shops that want to get into the digital act without having to go on an online recruitment spree.

Bartle Bogle Hegarty, for instance, recently partnered the London-based production house Preloaded to produce the new Lynx website.

However, Brock argues that these agencies may be missing a trick. "With the globalisation of talent, agencies should be doing most of the digital production off-shore.

"They are being ripped off by UK agencies. The work coming out of South Africa, Australia and Asia is good if not better than the stuff in the UK."

Keeping production in-house is undoubtedly lucrative, giving agencies a far larger net income, but the margins are relatively slim.

"The best benefit of outsourcing is that you don't have to carry an overhead that you need to keep feeding, which means you can take on a lot more work," Brooks says.

Yet for many, the in-house model remains preferable. This includes network agencies, which can tap into talent and cheaper resources from their global offices, and some independent digital shops, which can retain control over the entire process by uniting technical and creative thinking in one place.

Wright argues: "Yes, you can have a call centre in Mumbai, but we're not doing call centres, this is a creative production process."

Agency head
Bill Brock, founding partner, AnalogFolk

"If you're a small business, the temptation is that in-sourcing allows you to build faster, which means you get size and pure scalable profit. So if you're ever planning on selling, you have a higher value.

"It's a justifiable model if you're going for scale or if you're tapped into a network, which provides you with a balance in expertise.

"But ultimately the smaller agencies end up pigeonholing themselves if they do digital production in-house. We wanted to be free to go for best-of-breed ideas, not end up selling website ideas because we had website designers free."

Agency head
Martin Brook, founding partner, Work Club

"The best creative work comes from collaboration with the best production partners all over the world. No agency can credibly cover all the areas of digital production in-house, from making films to deep coding, especially when the best people in digital production don't want to work inside agencies any more.

"Digital agencies can't take the strategic high ground if their business model relies on building banners in-house.

"Clients have also caught on to the fact that it's no longer credible or appropriate to pay London agency rates for standard assets when it's far cheaper in Eastern Europe or beyond."

Agency head
Lee Wright, managing director, Dare

"We do the majority of our production in-house because it gives us greater control over the process and we end up with a better-quality product by seeing an idea through. Crucially, it aids innovation.

"There is a growing relationship between creative and technology – we wouldn't have done the work we've done if we hadn't had both sets of brains in one place.

"We've looked at alternative places to do it, but I think what most clients are gaining when they buy into London agencies
is the talent – the back-end stuff still needs a lot of good thinking behind it."

Creative chief
John O'Keefe, executive creative director, Bartle Bogle Hegarty

"Just as we do in TV advertising, with digital and mobile we go to production companies to get best-in-breed where we need it.

"We want to do the things that are interesting and creative, and outsource the things we don't want to do. This makes us solution-agnostic. We give an overarching brand idea, and drive that across all channels.

"Although there is money to be made in back-end supply, it is not something in this stage of
our development that we are particularly interested in. It would be counter-cultural for us to have reams of people writing code."
This article was first published on campaignlive.co.uk
comments powered by

Disqus
---