---
Tony Kaye creates YouTube tribute to Paul Arden
By Hadassah Nymark, campaignlive.co.uk, Thursday, 18 June 2009 02:35PM
LONDON - The American History X director Tony Kaye has posted a song on YouTube, written in tribute to Paul Arden, the former Saatchi & Saatchi creative director who passed away last April.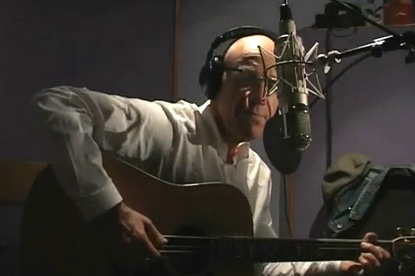 Arden spent 14 years as the executive creative director at Saatchis, where he inspired memorable work for British Airways, Anchor Butter and InterCity, and created slogans including "The car in front is a Toyota" and "The Independent – It Is. Are You?"
He wrote a number of books in his time on advertising and motivation, including Whatever You Think, Think The Opposite and It's Not How Good You Are, It's How Good You Want To Be.
This article was first published on campaignlive.co.uk
comments powered by

Disqus
---