---
And in the real world... Ford, Tesco, Whole Foods. Panasonic and more
By Kate Nettleton, campaignlive.co.uk, Tuesday, 04 August 2009 09:45AM
LONDON - Today's round-up of the biggest business stories.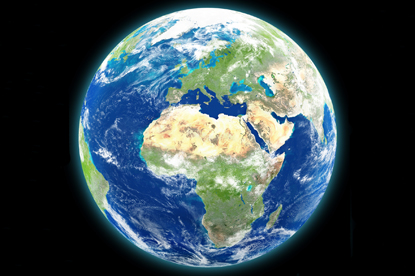 Global stock markets shot to their highest level this year yesterday following significant profit gains at Barclays and HSBC. For the first time since November, New York's S&P 500 index rose above 1,000 while London's FTSE 100 rose 1.6 per cent to its highest level since October at 4,682.46.

Source: Financial Times

Panasonic posted encouraging first-quarter results with a smaller than expected loss of Y53 billion ($556 million). The Japanese electronics giant, which will shortly acquire Sanyo Electric, also halved its previous estimate of net losses for the first six months to September to Y100 billion.

Source: Financial Times

Tesco has been accused of publishing misleading figures in relation to its use of plastic bags.
The Times has accused the supermarket chain of missing the target of reducing the number of bags it uses by 50 percent in the three years to May 2009, and attempting to conceal its actual figures by calculating them according to different guidelines.

Source: The Times

Ofcom, the communications watchdog, has called for mobile phone operators to cut the time it takes to switch their mobile phone number to a rival network. The body has drawn up proposals that would give them the ability to fine operators that don't comply with new timings up to 10 per cent of their revenue.

Source: The Independent

Ford has experiences its first increase in US vehicle sales since 2007 thanks to the American scrappage scheme nick-named "cash for clunkers". The car manufacturer saw sales increase 2 per cent in July compared with last year's like for like figures, with 158,838 vehicles sold.

Source: The Guardian

Whole Foods, the organic supermarket, has posted an operating loss of £36 million for the year to 20 September 2008. Despite its parents group, Whole Foods Market Inc, already having to write off nearly £50 million to establish the store in the UK, the company has insisted it will not give up on the UK market.

Source: The Guardian

This article was first published on campaignlive.co.uk
comments powered by

Disqus
---