Budweiser 'good times' by Fallon London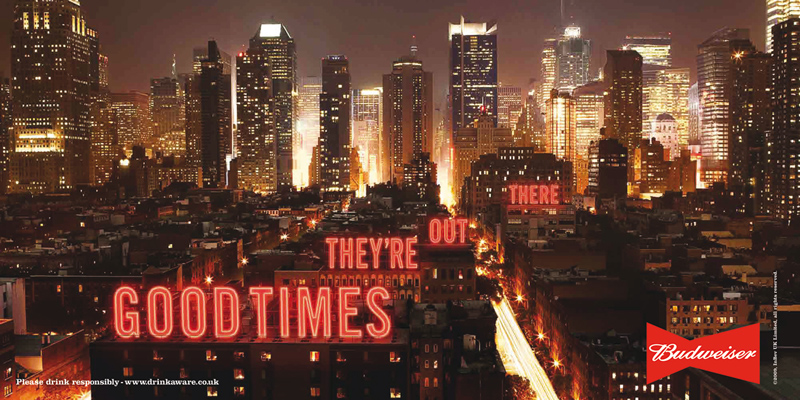 The campaign will be supported with press ads, large scale projections, university targeted activity, the domination of two London Underground stations and animated digital formats.

The animated digital formats and projections, which show a time-lapsed busy cityscape changing from day to night, will run in city centres and on the underground in the evenings and at weekends. In addition, there will also be more than 1,300 illuminated larger scale posters in city centres.