Orange 'Rockcorps' by Poke London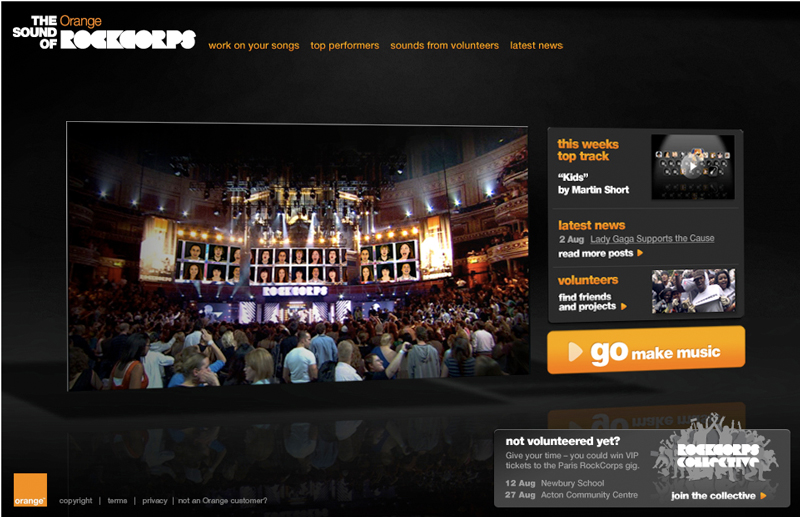 The site allows users to create remixes of tracks using their voice and sounds created by their friends.

New tracks will be uploaded to the site each month, which users can manipulate and share with their friends via blogs and social networking sites.

A blog also features on the site providing tips about how to record the best sounds.