Playstation '15 reasons' by Naked Copenhagen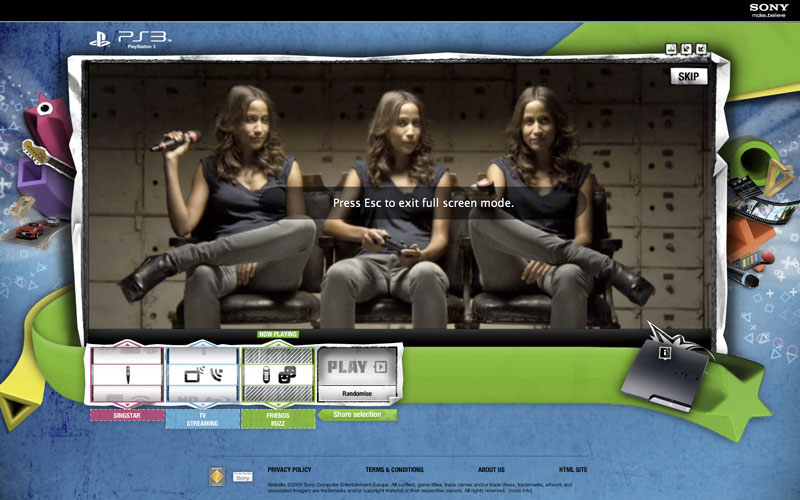 The 'sales utility', called www.the15reasons.com builds on the recent 'the game is just the start' ATL campaign across Europe.

It invites the user to select relevant areas of interest before an 'interactive presenter' plays back the unique selling points, highlighting the device capabilities beyond the gaming element.

The user is then invited to construct their own sales pitch using the best videos suited to his/her particular needs before sending it on to the family or friend they need to convince.