---
Network Rail calls pitch for 100 million roadside contract
By Staff, campaignlive.co.uk, Friday, 11 December 2009 10:35AM
LONDON - Network Rail has put its £100 million contract for its roadside advertising hoardings, currently held by Titan, out to pitch.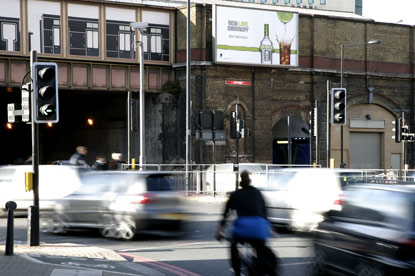 The contract includes the right to sell prime advertising sites such as those around Kensington high street, and will run for five years.
It is not known whether Titan, which also holds the contract for Network Rail's station advertising space, will repitch for the business.
The contract covers about 8 per cent of all large-format roadside advertising, a significant proportion of Network Rail's 3,000 advertising sites.
This article was first published on campaignlive.co.uk
comments powered by

Disqus
---