Wrangler 'second skin' by Elvis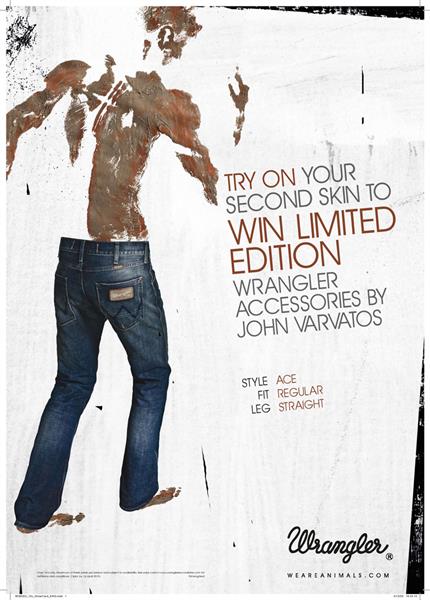 The work incorporates a photo shoot with John Ross, a photographer famous for his work with key musicians, creating abstract, modern album covers.

This spring Wrangler will also be running a promotion designed by Elvis. The promotion will offer anyone who tries on one of the contemporary men's fits a chance to win exclusive accessories by American John Varvatos.