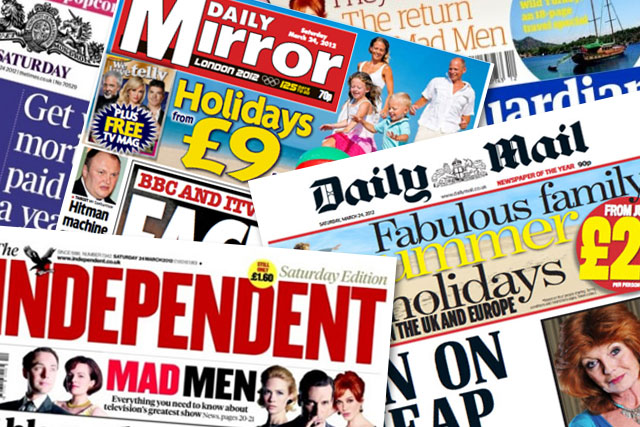 The move will result in advertisers and agencies being able to easily access the reach of a newspaper Monday to Friday, and then have additional information on any Saturday editions.
The additional data will be included in the ABC's April audit published on 11th May. Furthermore, from July, the auditor will also publish daily average indices across each six-month periods, to enable planners to track an average circulation for a Monday – or any other day – for example.

Rufus Olins, chief executive of the Newspaper Marketing Agency, said: "This is a significant step that provides more granularity and transparency into the circulation of our national news brands – and we hope agencies will find this insight useful.
"In the current multimedia landscape, we will continue to look at ways to provide insight into the different channels and the overall growth of our news brands' audiences."
Lynne Robinson, research director at agency body, IPA, called the move an "important and welcome step towards greater transparency", which aligns data closer to the way campaigns are planned.
Follow Arif Durrani on Twitter @DurraniMix