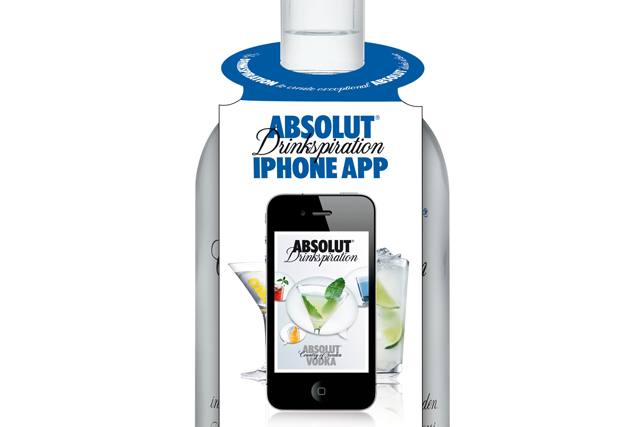 Available from this month on 200,000 bottles of Absolut and Absolut Naturals, the neck collars allow iPhone users to download the application instantly and free of charge just by hovering their mobiles over the code.
Dan Reuby, customer development director, Pernod Ricard UK, said: 'This QR code technology neck collar represents something genuinely innovative and interesting in-store, and allows people to experience exceptional mixed drinks and cocktails at home. With the festive period fast approaching, the application will add another dimension to Christmas gatherings, while reinforcing our brand philosophy that doing things differently leads to something exceptional.'
Launched in 2009, Absolut Drinkspiration combines mobile technology with social media interaction and user generated content. It is an encyclopaedia of illustrated recipes that allows users to browse drink recipes or receive personalised recommendations based on a variety of preferences such as desired taste, colour, spirit, time of the day, weather, bar vibe, or what is popular.
Once selected, users can share their drink choices on Facebook and Twitter.