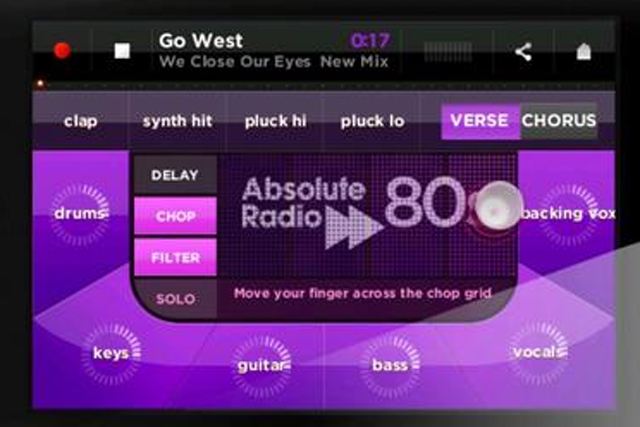 The self-styled Absolute 80s Remixer App, developed by OGS Labs team and Bounce Mobile, is Absolute Radio's 29th smartphone application and allows mobile users to remix their favourite tracks from the decade.
Absolute 80s from Fireplayer on Vimeo.
Boasting of a user-friendly interface that requires "no musical knowledge" to remix tracks, the app makes it possible to add special effects to the likes of Go West's 'We Close Our Eyes', ABC's 'Poison Arrow' and Katrina and the Waves 'Walking on Sunshine', including repeat, loop and distort guitar, bass, synth and drums.
Martin Fry, lead singer of 1980s band ABC, called the remixing app "brilliant" and "a whole load of fun".
Follow Arif Durrani on Twitter: @DurraniMix