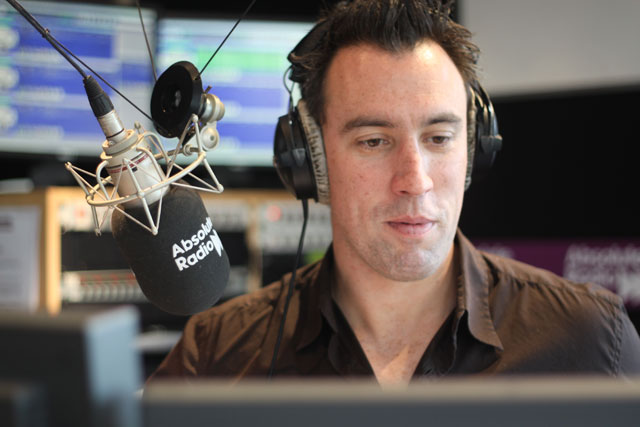 The music played on Absolute Radio's Christian O'Connell Breakfast Show this morning changed depending on whether listeners were tuned into Absolute Radio 60s, 70s, 80s, 90s, 00s, Classic Rock or its main station.
O'Connell's live comments and entertainment remained the same throughout the show, in an innovative move exploring the capabilities of digital radio. The breakfast show host joked they had been calling the initiative "Project Banana" in the weeks during its development.
It marks the first time listeners to a live radio programme can choose the music to suit their tastes, while enjoying and interacting with the show's hosts.
Absolute Radio's content director, Tony Moorey, said: "For the first time we're able to do what we've always wanted to – combine entertainment from award-winning broadcasters, with music that the listeners to all seven of our stations love."
The move follows months of development work by the One Golden Square team and developers at RCS, responsible for the station's GSelector music scheduling software.
Digital listening is said to remain at the heart of a strategy pioneered by Absolute Radio and the wider Bauer Media Group, with last week's Rajar report tracking that 49.1% of all UK listening to Bauer Radio stations happens via digital (compared to the industry average of 36.6%).
Both reach (9.38 million) and hours (66.2 million) helped Bauer secure the number-one spot for digital commercial listening. The Absolute Radio Network has added 291,000 new listeners year on year to reach 3.5 million people every week.
Digitally, Absolute 80s, remains not only the group's but the industry's biggest digital commercial radio station, with 1.1 million listeners, while O'Connell's show now wakes up 1.5 million listeners each week.