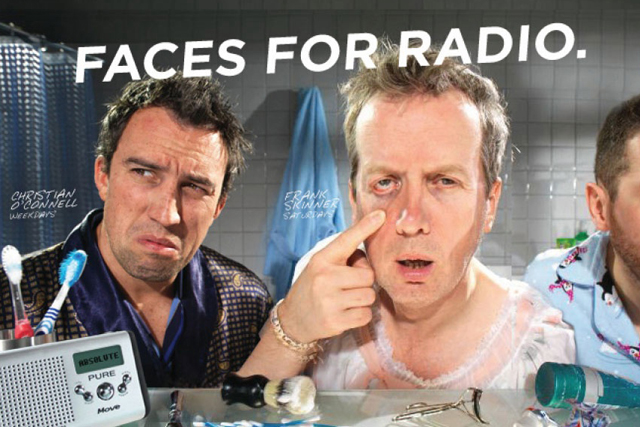 It emerged in April that Bennett, Coleman & Co, owner of the Times of India newspaper, had appointed investment bank Jefferies to conduct a review of Absolute Radio and a number of radio groups had been in talks to buy the station.
But, following reported valuations of the company at less than half what was originally paid by Bennett, Coleman & Co, the company ended the review and in a statement Ravi Dhariwal, chairman of Absolute Radio and chief executive of Bennett, Coleman & Co, restated its commitment to Absolute.
"Absolute Radio has demonstrated great digital innovation, thought leadership and has significantly grown its business in the last 12 months," said Dhariwal.
"We have great confidence in the British digital economy, the One Golden Square team and Absolute Radio's senior management as it heads towards breakeven in 2012 and look forward to continuing to invest in the business for many years to come."
Absolute Radio said today the business will record a revenue increase of 32% in the third quarter of 2011, 17% ahead of the market, and recorded its "best performance in 10 years" in the Rajar audience figures for Q2.
TIML rebranded Virgin Radio as Absolute Radio in September 2008. The business recorded pre-tax losses of £4.3 million in 2009, according to the most recently available figures filed at Companies House.
Absolute Radio launched at the onset of the recession and struggled to maintain its listeners following the rebrand, but the company said it is now working towards breaking even in 2012, which would be six to eight months behind schedule.
Donnach O'Driscoll, chief executive of Absolute Radio, said: "As we head towards our third birthday One Golden Square continues to lead the radio industry. We have exciting plans afoot, including new launches - this business is just getting started."
Absolute Radio was Bennett, Coleman & Co's first and only investment outside India. The business was bought by the Indian giant's TIML Radio subsidiary for £53.2 million in June 2008 from Scottish broadcaster STV.
The original review had involved conversations with a number of parties about a possible sale of the business but earlier this month Campaign revealed talks had stalled after the final two bidders estimated the business was worth less than £20m.
The last two external parties believed to be talking about a potential sale include Virgin Radio International, part of the Virgin Group, and UTV Media, the owner of TalkSport and holder of the channel three licence in Northern Ireland.
Earlier in the process a number of other bidders had looked at the business. Global Radio, owner of the Heart and Capital brands, pulled out of the process in May.
Absolute Radio is currently looking for a commercial director as Chris Goldson is working out his notice before leaving to join ITV in the new role of strategic engagement director.