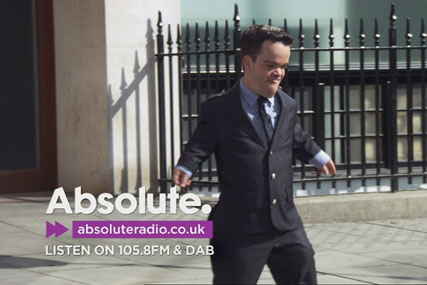 TIML Radio, a wholly owned subsidiary of The Times Group, (the publishers of The Times of India and The Economic Times), reported losses on ordinary activities before taxation of £4.3m, up 62.2% year on year from losses of £2.7m in 2008.
It confirms a tough trading period for the Indian media giant that bought Virgin Radio, as it was known, on 30 June 2008 for £55.06m. The station rebranded as Absolute Radio on 29 September 2008.

The impairment charged in arriving at the group result for the year was £7.9m and the carrying value of goodwill at 31 December 2009 was £34.98m. Fellow radio operator Global Radio made a charge of £193.5m for the year to March 2009.

However, Absolute Radio's chief executive Donnach O'Driscoll said the station aspired to break even during 2011 and remained optimistic about equalling Virgin Radio's audience and total listening hours in the coming months.

O'Driscoll said: "From our perspective, 2009 and 2010 were building years. The heavy lifting has now been done. There are two points we keep making internally and they are 'context' and 'environment'.

"We launched Absolute Radio within 90 days of owning the company and then we went into the worst recession in living memory. It's very important to understand that – we never thought the business would be profitable from day one."

Although Absolute Radio has seen marked audience decline since the rebrand in September 2008, it has started to pull listeners back and in the second quarter of this year saw an increase in hours and listeners quarter on quarter.

According to the Q2 2010 Rajar figures, Absolute Radio had an average weekly reach of 1.59 million listeners, down 33.9% from Virgin Radio in the second quarter of 2008, but up 13.2% quarter on quarter.

Following the quarter two audience figures, O'Driscoll said ad revenues at Absolute were expected to be up 20% year on year for the month of September, against a national advertising market that was down an estimated 3% year on year.
A spokeswoman for Absolute Radio declined to comment on how ad revenues in September 2010 compared with September 2008.

O'Driscoll said both advertisers and agencies had supported the brand, despite reported audience declines, over the past two years. "No one walked away from us," he said.

Absolute Radio now uses its overall Rajar figure, which includes its digital stations such as Absolute 80s, for trading purposes, and now positions itself as a "mobile and entertainment audio brand", rather than a radio station.

In addition to Absolute Radio and its four branded digital services, Absolute Radio has more than 40 smartphone applications.
O'Driscoll said: "We want to produce as much creative content as possible and we want them to be accessible to as many people as possible."

TIML Radio reduced costs by £5.6m, or 22.5%, during 2009, which it said was part of a "targeted programme of cost-containment measures" to reduce overheads while preserving the core product.

The Absolute Radio management board do not sit on the parent company board of directors, which O'Driscoll said was in line with other Times of India Group subsidiaries.

The directors of TIML Radio are Ravindra Dhariwal, Sanjeev Shah, Amba Preetham Parigi and Oliver Guy Blackaby.

In 2008, turnover at TIML was down 8.2% year on year to £22m and the company's loss of £2.7m before tax was a sharp decline from 2007, when Virgin Radio made a £3.8m profit.