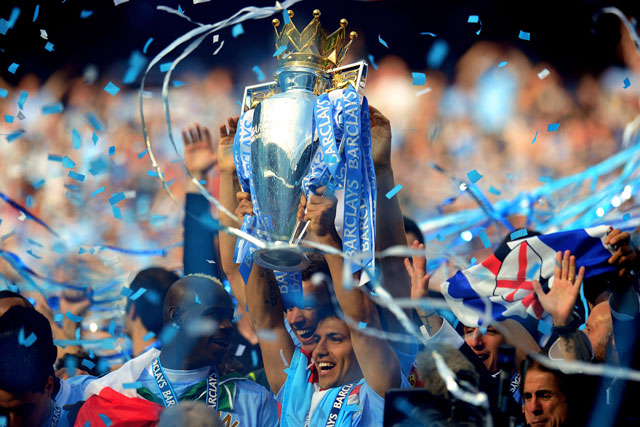 The BBC's Radio 5 Live has also retained its four current packages, including Saturday lunchtime, the first pick of Saturday afternoon's 3pm BST kick-offs, Sunday late afternoon games and Monday evening fixtures.

Today's announcement by the Premier League will result in each package comprising between 31 and 33 live Barclays Premier League games.

Absolute Radio will continue to broadcast its Barclays Premier League football commentary as part of its Rock N Roll Football Show. Talksport has acquired the same two packages it currently holds, and will broadcast Saturday evening games and Sunday lunchtime kick-offs, two of the seven packages.

Richard Masters, director of sales and marketing at The Premier League, said he was "extremely pleased that the BBC, Talksport and Absolute Radio have all again chosen to invest in the Barclays Premier League".
Absolute Radio's chief executive, Donnach O'Driscoll, said: "Rock N Roll Football offers a credible football commentary alternative, is unique within the marketplace and provides a gateway for new listeners to discover our brand. We bid for the package of rights that we wanted and are very pleased to have retained them."
Scott Taunton, chief executive of TalkSport, said: "Over the past three years since we first acquired these rights, we have established ourselves as a major player in providing exciting, energetic and distinctive Premier League commentary.

"Live football is an integral part of what TalkSport does best and we've seen tremendous growth in audience and advertising since we first acquired these rights in 2010."