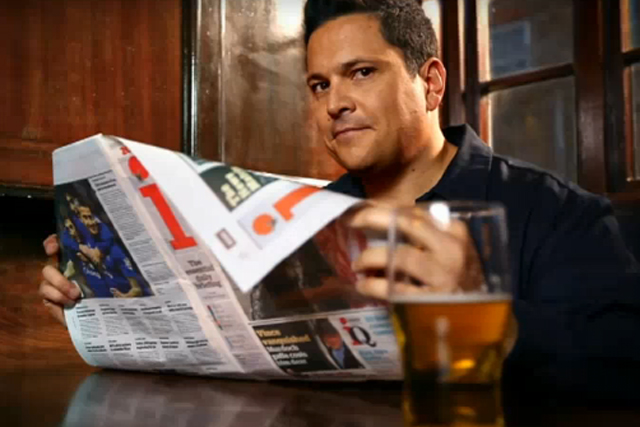 The TV ad, created by McCann Erickson, ran on the nation's TV screens in March.
The ad stated: "I squeezes the content of a quality paper into one that's small and beautifully informed. So I've got the knowledge in one quick fix. No celeb gossip nonsense, just intelligent stuff and that why I love i".
A disgruntled reader complained to the watchdog that the Caught and Social column in the i was dedicated to celebrity stories, thus challenging whether the claim "No celeb gossip nonsense" was misleading.
Executives at the i defended the ad, arguing the Caught and Social column was a cultural page that informed readers about worldwide arts events, which featured famous people who attended them.
They added that celebrity stories in the i were different as, unlike other newspapers, they were based on factual content and not hearsay.
Clearcast, the pre-vetting broadcasting body, supported i's argument and argued that the 20p paper focused on newsworthy stories without sidetracking readers to the kind of celebrity gossip published in red-top newspapers and celebrity magazines.
Clearcast said the ad made this clear and that the complainant had misunderstood the ad to mean that they would be no mention of celebrities at all.
The ASA ruled against i, noting that the Caught and Social column featured stories about celebrities and included sections called Scene & Heard, OMG, iquote and ichat, which quoted celebrities.
It concluded that readers would understand from the ad that there was no celebrity gossip in i.
The ASA said the i could not run the claim "No celeb gossip nonsense" in the future.