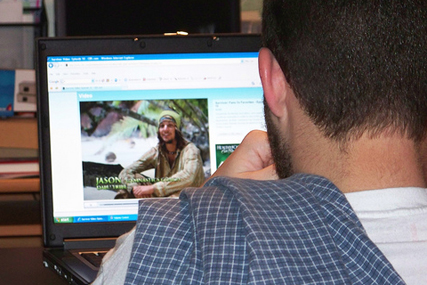 The Committees of Advertising Practice (Cap), a sister body to the Advertising Standards Agency (ASA), has laid down updated rules stating services should not be described as "unlimited" if users are charged or have their services suspended for exceeding a threshold such as the number of texts sent.
Claims of "unlimited" by providers can only be made, according to the Cap, if customers are not charged or suspended for exceeding limits.
Companies found in breach of the advertising could have their ads banned. Repeat offenders can have their cases referred to Ofcom or Office of Fair Trading (OFT).
The new rules will come will be introduced into 2012.
The publication of the rules follows a review that kicked off in January, after the ASA received numerous complaints relating to speed and "unlimited" claims in telecoms advertising.
Broadband providers may manage traffic on their services but, Cap said, if this practice affects users "unduly", it is likely "unlimited" claims would be rendered misleading.
The new rules also state that marketers should be able to demonstrate that speeds claimed in broadband advertising are available to a reasonable proportion of consumers.
If maximum speed claims are made in broadband ads, advertisers should have to demonstrate that the speed is achievable for at least 10% of consumers.
In addition, providers will have to include additional information that makes clear a significant proportion of subscribers receive a speed that falls considerably short of what consumers might reasonably expect the service to offer.
In March, broadcast regulator Ofcom announced average broadband speeds were less that half the "up-to" speeds advertised by providers.
The ASA has warned the new guidance on advertising will be introduced on 1 April of next year and all future campaigns will have to follow the guidance.
Jon James, Virgin Media executive director of broadband, said: "Internet Service Providers will no longer be able to hide behind generic terms or catch-all claims which they simply cannot deliver.
"However there needs to be vigilant scrutiny to ensure this is genuinely applied to all marketing and that the spirit behind this demand for change is upheld, not just the minimum necessary is done to be acceptable.
"This new guidance only requires that 10% of customers get what is advertised. We only advertise speeds that at least 90% of our customers actually receive".
Follow Matthew Chapman on Twitter @mattchapmanuk