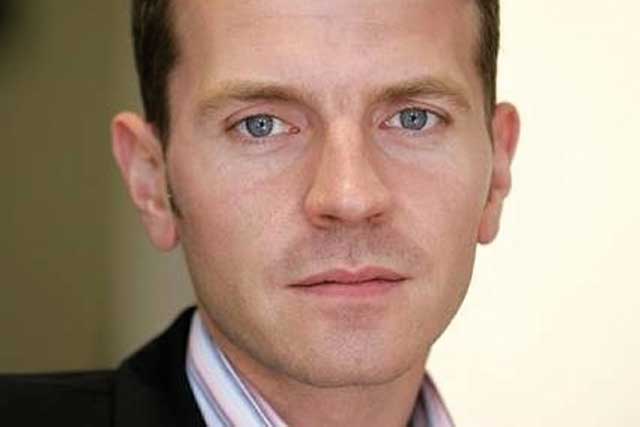 Staff were told about Dee and Bullock's resignations from their high profile roles today (20 December), with the pair planning to launch a new media company called CONTENTed Digital Media in 2013.

Bullock joined UTV as sales director in 2004, and was promoted to managing director in 2009 when the company acquired the free weekly print business of London's Sport magazine.

During his tenure, 38 year old Bullock is credited with driving the most commercially successful part of UTV Media's business, achieving consistent double-digit growth in annual revenues.
The broadcaster has been an industry leader in securing revenues beyond the traditional advertising spot in the guise of sponsorship and promotions (S&P), providing an additional boost in a challenging ad climate.

In the first half of 2012, TalkSport's revenues were up 16% year-on-year to £17.2m, thanks largely to Euro 2012 football championships.

However, the Olympics and Paralympics proved harder to monetise for both TalkSport and Sport magazine, with Bullock at the time expressing frustrations around the restrictions, or perceived restrictions, preventing branding opportunities for Games sponsors and non sponsors alike.

Speaking to Media Week today, Bullock said sales revenue growth is still on track to be "within the double-digits" again in 2012, but conceded: "It's been a good year rather than the exceptional year we had hoped for."

He added: "I've had an incredible journey with TalkSport and Sport magazine, but now just feels like the right time to move on."

Praising his great team of around 70, Bullock added: "I am confident we leave the business in good shape. I am extremely excited about moving into a new space and helping shape the future of digital content."

Scott Taunton, chief executive of UTV Media (GB), was unavailable for comment.
A UTV spokesperson said that Calum Macaulay, who has worked with UTV since 1999, most recently in the post of director of Local Radio, will take on the role of managing director of TalkSport from 1 January, 2013.
Bill Ridley will return to TalkSport as programme director on an interim basis to assist in the recruitment process for a new programme director.

Dee joined TalkSport in 2008, from BBC 5live where he had been managing editor in 2008.
During that period the brand has grown to attract more than three million listeners, chipping away at 5 Live's dominance by winning rights to the Premier League, Football League, FA Cup and exclusive rights to the Rugby World Cup in New Zealand last year.
The broadcaster has recently announced an exclusive deal with the British and Irish Lions Tour of Australia in 2013.
Under Dee's stewardship the station secured big name signings such as Russell Brand and, more controversially, Sky Sports pair Richard Keys and Andy Gray, to sit alongside fellow presenters such as Alan Brazil, Stan Collymore and Darren Gough.
TalkSport won the Sony Radio Station of the year in 2011, and in the same year Dee was crowned programmer of the year.
Follow @DurraniMix